The Joe Felz Cover-up is nearly complete. Yesterday the officer, Jeff Corbett, who falsified his report, was slapped on the wrist for his felonious actions.
While we don't know what happened in his Jury Trial, the bench trial ended yesterday with the judge giving him less time for lying in his official capacity as a police officer than you can get for contempt of court.
His attorney said this case, where an officer lied on a report, was more of a "political football than a felony". Let that sink in. Lying under the color of authority isn't that big of a deal in this system.
His attorney also claimed that Corbett was being prosecuted for his "opinion" that Joe Felz wasn't intoxicated. What this defense attorney and judge ignored is that it took Corbett over an hour to conduct his "limited investigation" because, according to Corbett himself, the "back and forth phone calls" took too long. Those are the phone calls between Corbett, Danny Hughes, Jennifer Fitzgerald and lord knows who else.
So the powers that be were pulling strings for Felz to not get treated like any other DUI in Fullerton (hi MADD!) and Corbett went along with it by stating that an obviously intoxicated Felz (who plead guilty to that fact) didn't seem intoxicated. The other officers reported that Felz "smelled of alcohol" but something something Corbett is hero and deserve.
The judge admitted she had no idea there was an independent investigation by RCS and she clearly didn't know the facts of the case or she wouldn't call this just a "sloppy investigation".
The judge claimed there are a lot of politics involved and then claimed she was going to avoid the politics to "follow the law" but you cannot untangle the two in this case. Let us not forget that the Mayor and Chief of Police directed the actions of a police officer in relation to the drinking and driving by the City Manager. That the officer was on the up-and-up when he claimed to not think the City Manager was drunk under the law (after not doing a breathalyzer and waiting over an hour to conduct any sobriety tests) is laughable at best.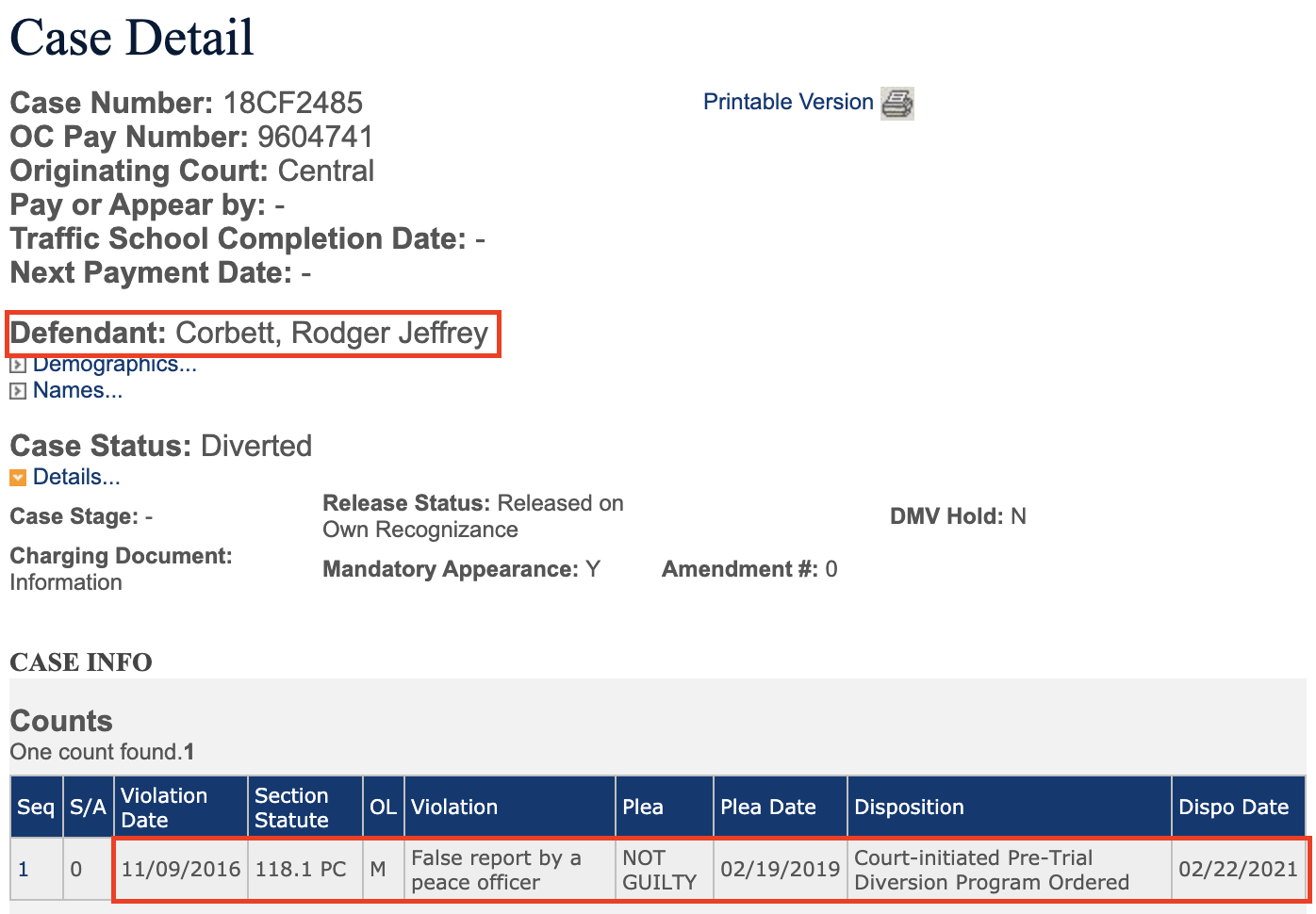 It only took 51 months, 14 days (or 1,567 days) for the illusion of justice to be handed down in the Joe Felz Sappy McTree Caper.
All in all he got 80 hours of community service, is required to pay restitution (that may not even exist), is required to pay $500 to the "victim witness" and Corbett can't work in law enforcement anymore. Once this "diversion" is completed in a year the record will be sealed.
All that remains is for the body worn camera footage to be "lost" by FPD now that there is no reason to legally withhold it from the public.