UPDATE: BACK BY POPULAR DEMAND #4! 
We have had a lot of fun on this site making fun of City Councilman Dick Jones and his clockwork-regular gaffes and buffooneries. But, when you're right, you're right. We teased him for his creation of what we thought was a purely imaginary place: Kharakhastan, and we had some fun at his expense. Well, aren't we embarrassed! It turns out there really is such a place!
A little research by our International Geography and Socio-Ethnography Department uncovered the following information:
Kharakhastan is a small ethnic enclave located within the Republic of Kazakhstan (former Soviet SSR) that comprises 135,000 square kilometers with a population of approximately 211,000 (2006 census).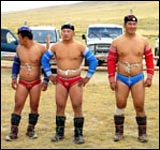 The geography consists of arid upland steppe ascending to sub-alpine terrain and ultimately to high peaks. The highest point is Krysighi Peak (formerly known as Mt. Stalin's Birthday and later Worker's Peak), at 5439 meters high. The main industry in Kharakhastan is animal husbandry including sheep and tapirs, although a burgeoning Asian market for an aphrodisiac distilled from beaver gonads has spawned a nascent beaver ranching business in the many small tributaries that descend Krysighi Peak.
The principal city in the Kharakhastan region is Pilgur, documented by the Venetian Marco Polo, and known for its splendid 16th Century mosque.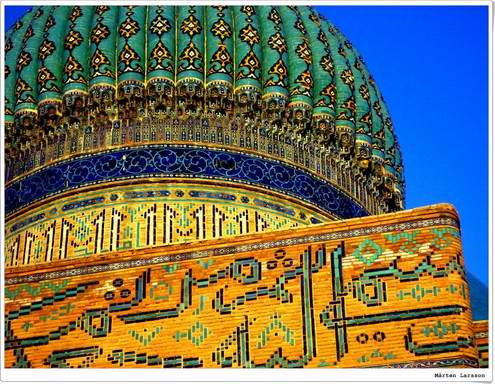 When Kazakhstan broke away from the former Soviet Union in 1991, Kharakastan declared its own independence as a sovereign republic, an independence that lasted a mere four days and was crushed by Kazakh leader Nursultan Nazarbayev, who arrested Kharakh politcal headmen and outlawed the Kharakhastani People's Liberation Party (LPKI).
Kharakhastan has never been recognized by the internatonal community, although former American President Bill Clinton toured the area in 2006 on a visit to Kazakhstan. The Reformed Kharakhastani People's Liberation Party (LPKID) currently holds 3 seats in the Khazakh legislature.
Well, there you have it. Kharakhastan. Who knew? And to Dick Jones, our profound apologies!