It's a sad fact that local politicians usually have no qualms about spending money from off-budget sources – like State and Federal grants to do this or that uber-important thing. And these things don't really undergo much scrutiny at all because the money the locality gets, if it finds itself awarded such a grant, isn't competing with other municipal needs. And, better still, the awarding agency very often has no interest in seeing how successful the grant actually was. See, this requires a rear-view mirror, which the government go-carts just don't have.
This topic came to light during discussion of the ill-fated "Trail to Nowhere" that was going to built with almost $2,000,000 bucks raised from some State of California bond rip-off or other. We heard from the drummed up "community" that the money had been awarded, so better take it; these people being not at all concerned that just maybe the money could be better spent on a project elsewhere. And let's not worry about the fact that nobody will be responsible for the failure of the scheme.

Which brings me to Fullerton's history of grant money, utterly wasted, and with absolutely no accountability. Specifically I am referring to the long-lost Core and Corridors Specific Plan. I wrote about it seven years ago, here.
Back in 2013 or so, the City of Fullerton received a million dollars from Jerry Brown's half-baked Strategic Growth Council to develop a specific plan that would sprawl over a lot of Fullerton, offering by-right development for high-density housing along Fullerton's main streets – a social engineering plan that would have drastically changed the character of the city. The reasons for the entire project's eventual disappearance off the face of the Earth are not really important anymore. What is important is that the grant money – coming from Proposition 84 (a water-related referendum!) was completely and utterly wasted.
A page on the City's website dedicated to the Core and Corridors Specific Plan had quietly vanished by 2017, never to be heard of again.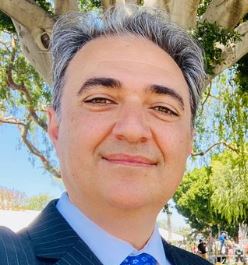 The lesson, of course is that Other People's Money causes public officials – the elected and the bureaucratic – to take a whole other attitude toward spending on stuff than it does if the proposed projects were competing with General Fund-related costs – like the all-important salaries and benefits; or competing for Capital Improvement Fund projects that people actually expect a city to pursue. And it's very rare indeed for a city council, like ours, to realize that grant money can be misused and actually wasted.
And so I salute Messrs. Dunlap, Whitaker and Jung for voting to return the Trail to Nowhere grant money – an act of true fiscal and moral responsibility.