Sonny's Admission of Guilt
Those who saw my post from the other day would probably be interested in Sonny Siliceo's misdemeanor plea and sentencing documents.
Once the Orange County DA took the Felony charge off the table, Sonny readily admitted to making a false police report, among other things:
On 7/9/15, I was a police officer employed by Fullerton Police Department and on this date I did use excessive force by assaulting John Doe while acting under the color of authority.  Additionally, I knowingly & intentionally filed a false police report with Fullerton Police Department in case number 15-44269, making a material false statement regarding the commission of a crime.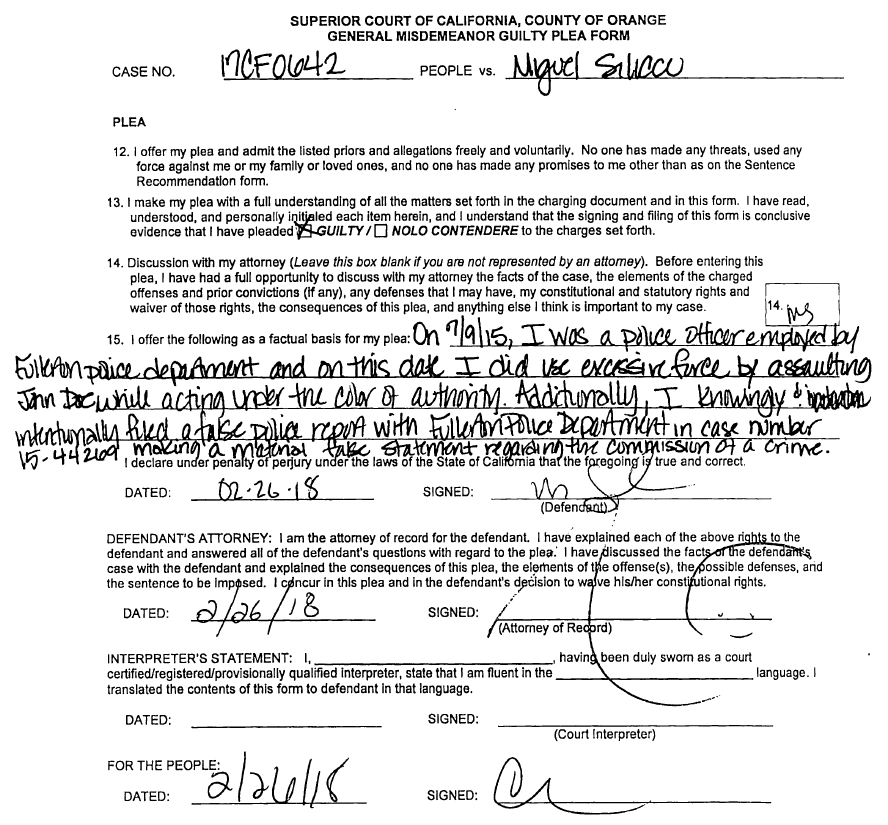 There you have it, everyone.  Sonny just admitted to being a corrupt police officer.  Now that he's unemployed, one can only hope this is a positive step forward for the Fullerton Police Department.
The full document can be found here.