On Tuesday Nick Dunlap was appointed Mayor of Fullerton by the City Council.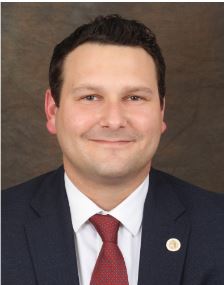 Dunlap seems like a decent fellow. He's been courteous and collegial and always seems to be engaged in meetings. Congratulations to him. Apparently he's turned down the job in the past, maybe because he's got a couple of young kids.
Fred Jung, the outgoing Mayor was chosen as Mayor Pro Tem, the person who runs meetings if the Mayor is indisposed.
The real story here is that once again Ahmad Zahra was passed over. Oh, the humanity.
His band of followers spoke emotionally for him. Why, you'd think he was the incarnation of St. Joan, St. Francis, Albert Schweitzer, Tiny Tim and Mighty Mouse, all rolled into one. Of course that little cavalcade was also the same group of folks who show up every week to challenge the ethics and honesty of the Council majority – at Zahra's behest.
The system of rotation must be upheld they cried passionately. Fairness, they wailed. One guy got himself so wound up he looked ready to take punches at the air. The agitation. The furor! District 5 will have no Mayor some of the underserved proclaimed. The wailing and gnashing of teeth!
Even former Councilcreature Jan Flory hauled herself out of inebriate haze to deliver comments whose sole purpose was one last attack on Bruce Whitaker, challenging him to put aside his ill-humor and do the right thing by Zahra, hilariously neglecting to observe her own 30-year old, still unsatisfied vendetta against Whitaker. Clearly the stick up her backside remains firmly in place.
And this was before the vote.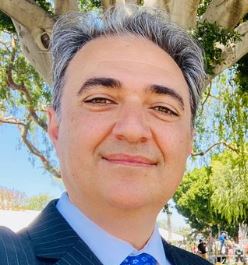 But none of the offended folk seem to have reflected that there must be an excellent reason for Whitaker, Dunlap, and Jung to deny Zahra "his turn." Those three obviously don't like Zahra and don't trust him. His penchant for self-promotion and his demeaning attitude toward them, so typical of the left-leaning know-it-all, has probably worn very thin. They know it is Zahra who has been orchestrating the ongoing harassment of them through his collection of oddball minions.
Zahra has been said to have filed a complaint to the police against Fred Jung for being a meanie of some sort, a claim that was refuted by everybody present. Zahra lied about being exonerated for a crime to which he pleaded guilty to have his record expunged. These aren't good ways to earn trust and respect among your colleagues. And then there's his ties to Melahat Rafiei the dope lobbyist and bribery queen who was just rung up by the US Justice Department.
Then, that very night, the public discovered that Zahra had gone behind the Council and City Manager's back to talk to a State agency all by himself.
And who knows how many other shenanigans have been played by this unemployed, self-righteous, utterly transactional individual; and who knows what other skeletons might be inclined to tumble out of his closet?
And the end of the meeting Zahra was brought to tears by the injustice, choked up like a little child who wasn't allowed to play on the monkey bars. The pathos was so thick it brought Zahra's remaining followers in attendance to weep right along with the object of their affection.