City Manager Felz Involved in Potential DUI Accident After Election Night Celebration
We at Friends for Fullerton's Future can report and confirm that Fullerton City Manager Joe Felz was involved in an alleged DUI accident last night.
Coming home from the Downtown Bar scene where several election parties were taking place, Mr. Felz allegedly lost control of his vehicle.
According to the internal memo below, outgoing Police Chief Dan Hughes was informed of the situation and having allegedly passed a field sobriety test Mr. Felz was driven home by officers and his car was towed.
We are awaiting details as to the length of time between accident, phone call to the chief, field sobriety test and ride home.
Mayor Jennifer Fitzgerald was informed at the time per procedure but no comments have been forthcoming.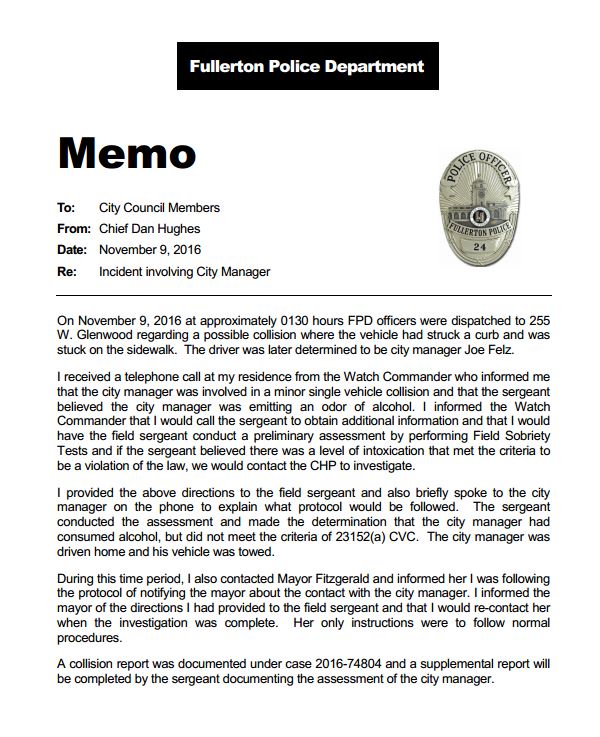 View the memo from police chief Danny Hughes
Thankfully it looks like nobody was hurt when Mr. Felz lost control of his vehicle as the only injury seems to be the death of an unsuspecting city tree.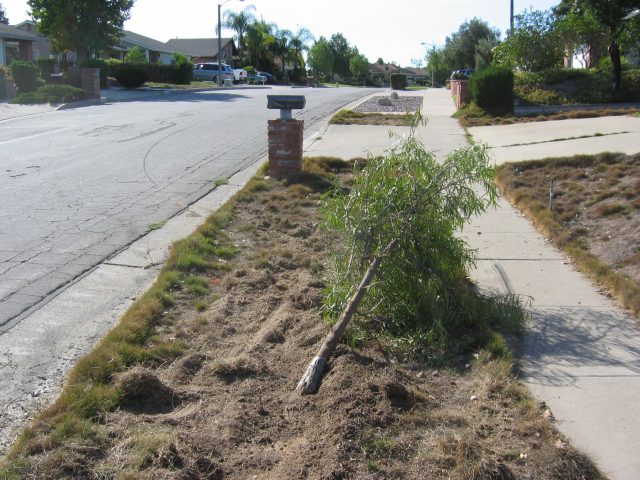 Mr. Felz may have left a piece of his vehicle behind after doing what looks like considerable street damage. There was no word in the memo about potential charges for destruction of property, littering or the like.
A different car was in his parking spot today at City Hall suggesting the seriousness of the damage to his Subaru.
We will keep you posted as this story evolves.
Oh and in case you missed it the Friends For Fullerton's Future are back.