Ahmad is a film producer, we've been led to believe – by Zahra himself – although the body of work is a bit thin. So thin, in fact, as to be transparent. But last Tuesday he gave every indication that a Zahra production need not be a moving picture.
The casting call went out to gullible kids and even those of advanced age who should know better: a protest is needed. The underserved, bikes, trees, arbols, clean air, chubby kids finding health and happiness, all in jeopardy; in other words the ludicrous Trail to Nowhere, a $2,000,000 boondoggle vanity project whose only function was to make an appearance on a future Ahmad Zahra campaign mailer. Streetside they presented a pretty thin line whose handmade signs revealed the lack of imagine one associates with Fullerton Observers.
The protesters spoke, too, wasting lots of the council's time, repeating the same nonsense previously scripted by Zahra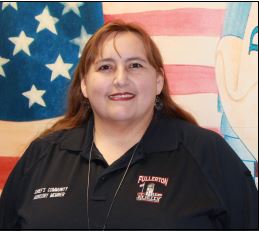 Zahra's acolyte named Egleth Nunccio actually tried to get 18 minutes of talking time by taking the time allotted to five women standing behind her. Some of those responding to the casting call gave indication that they were nothing other than paid crisis actors employed to bulk up the chorus. Some make a sad presentation and sure didn't look like rec trail advocates.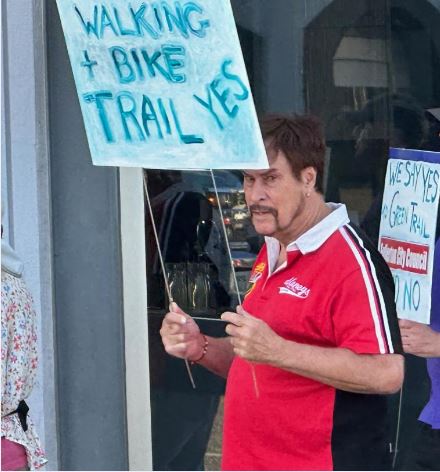 So the production came and the production went off. The protesters had been told by their handlers that there was a chance the rejected State grant could somehow be clawed back from the brink of termination by a council suddenly enlightened or frightened by the Zahra music-less comedy. It can't. Surely, Zahra knew this even as his little band wasted everybody's time. His real goal was once again to look like he was accomplishing something. And more importantly, the petulant Zahra wanted to embarrass his colleagues.
And there are people in Fullerton who still wonder why Zahra can't get himself chosen Mayor by his fellow councilmembers.