Tonight on the Martha Montelongo Show: Norberto Santana of the Voice of OC(EA) on a story he broke regarding allegations that Former State Senator Dick Ackerman had lobbied his former Orange County colleagues in the CA State Legislature in violation of State law.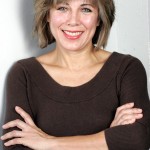 Several local bloggers had previously alleged that Ackerman was lobbying for the sale of the OC Fair Grounds, but they were lacking a smoking gun until now. Santana uncovered records that are certainly compromising to both Dick Ackerman and to O.C. DA Tony Rackauckas, who appears to have covered for Dick.
Also on the show, Ron Kaye of Ron Kaye L.A. Blog, and John Seiler of CalWatchDog.com talk about taxpayer subsidies and land give-aways to bring NFL Stadiums to the City of Angels. Tune in on 870AM or at www.krla870.com.