Here's something for Latino voters to contemplate: their current representative in District 5, Ahmad Zahra. Dope near schools. What a piss-poor idea. Well in Zahra's orbit, marijuana money talks. Loudly. Zahra is always bleating some "progressive" platitude or other to manage his little social media coterie, but the fact is he is in deep with the weed lobby despite the Latina opposition that spurred a recall attempt.
Here's the front of a mailer we just received: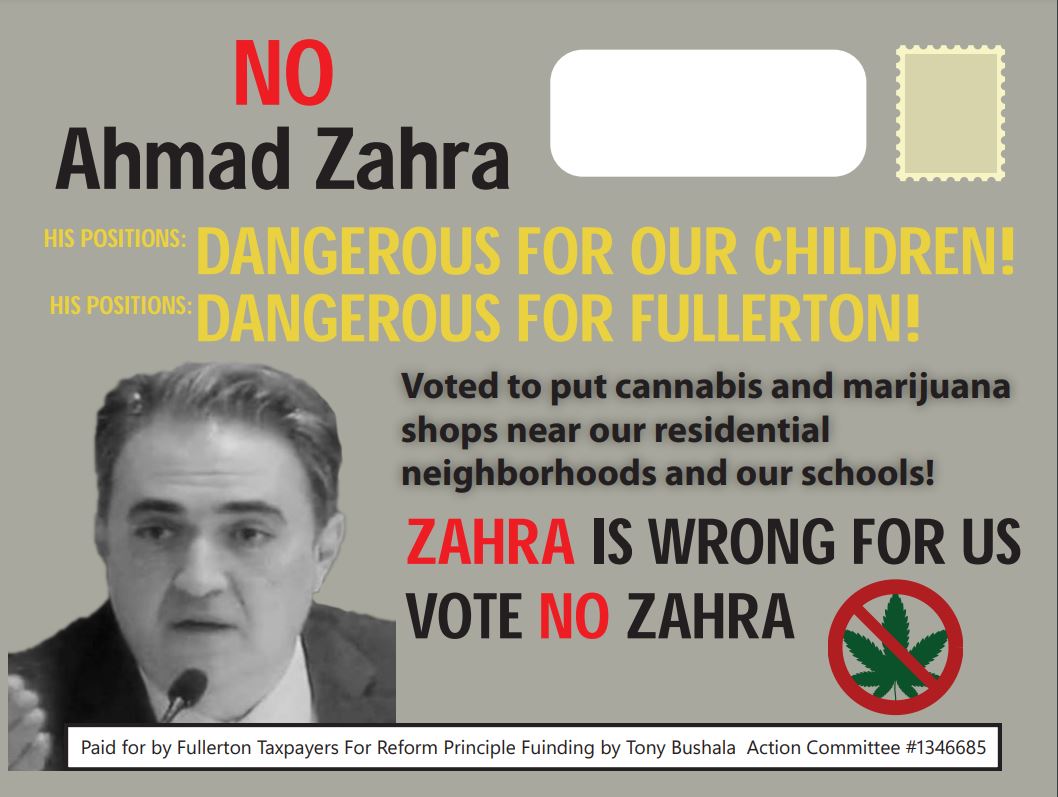 And of course there's a backside.
No, Zahra isn't working for D5. In fact he isn't working for anybody. He's unemployed. But he is looking for work – with the Long Beach Cannabis Cartel that's just dying to make inroads into Fullerton.