This involves some rumors. Proceed accordingly.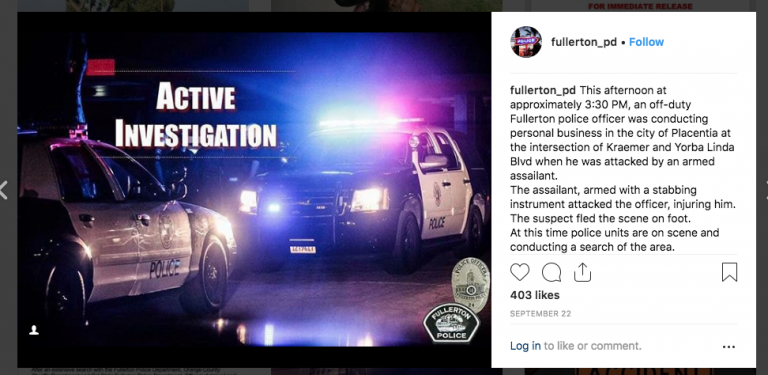 A few months ago an unnamed Fullerton Police Officer was allegedly stabbed in Placentia by an unidentified "Hispanic male". Four agencies swarmed (Placentia PD, Fullerton PD, CSUF State Police & OC Sheriff's) and a suspect was picked up, had his info blasted on social media and in press releases — only later to be cleared and released.
This is where all four agencies left things and no new information has been publicly presented.
Here are the relevant news stories.
Per CBS (22 Sept):
The Fullerton Police Department, Orange County Sheriffs Department and Cal State Fullerton Police Department, made an extensive search of the area.

Officers detained and later arrested a parolee named James Carrera, a 19-year-old Placentia resident. Carrera was booked on an assault with a deadly weapon charge.

Police did not know if the officer was targeted but they said Carrera was out on parole for weapons violations and possibly knew the officer.
Per OC Register (23 Sept):
The victim was released hours after being treated at a local hospital for non-life-threatening injuries, according to Fullerton Police Lt. Tony Rios. He said the injured officer was at home recovering the day after the attack and is expected to return to duty in the next few days.

"I spoke to him this morning and he seems to be doing well," said Rios. "He's a strong young guy and he should be back soon."
Per KTLA (23 Sept):
Investigators described the attacker as a Latino man in his late-teens or early-20s, of thin build. He had short, black hair and wore a baggie, black T-shirt.
Rumors lately have it that the officer made up the "Hispanic Male" and has been put on admin leave with nary a word or apology by the cites or agencies involved. Apparently now we're hiring Leopold "Butters" Stotch's mom at Fullerton PD: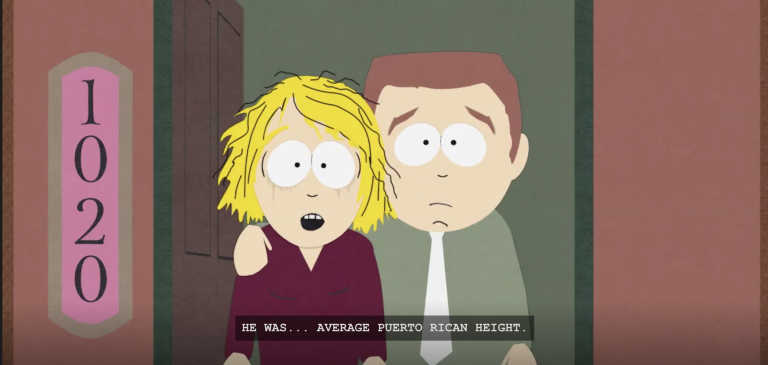 Alas, that might turn out differently because ultimately Mrs. Stotch confessed. Instead we now actually know, thanks to diligent records requests, that the officer in question is one Nathan Roesler.

(more…)