The recall against Fullerton City Council member Ahmad Zahra has cleared the first hurdle and the required number of signatures on the "Notice of Intention" have been verified by the Fullerton City Clerk.
The reasons for recalling Zahra, for those new to the story, are that he lied to his constituents and that he's charged with vandalism and battery against a woman. From the copy of the Notice of Intention I was sent:
Soon the question of removing Zahra from office will head to the voters of Fullerton's District 5. Ultimately they will decide if a man accused of battery against a women should be allowed to continue to serve on Fullerton's City Council.
Until then our council needs to decide if he should be allowed to represent Fullerton on boards and commissions going forward. Do we want him as our public face right now in light of his pending criminal charges? Or should we look to public servants to have honesty, integrity and to stand up for what's right?
I'll leave that for Zahra to answer:

It's only fair to expect Fullerton City Council man Jesus Silva, his wife and our Assembly representative Sharon Quirk-Silva as well as the rest of the OC Democrats to #BelieveHer in the case of Zahra's battery charge against a woman of color. It's what they told us they stand for after all…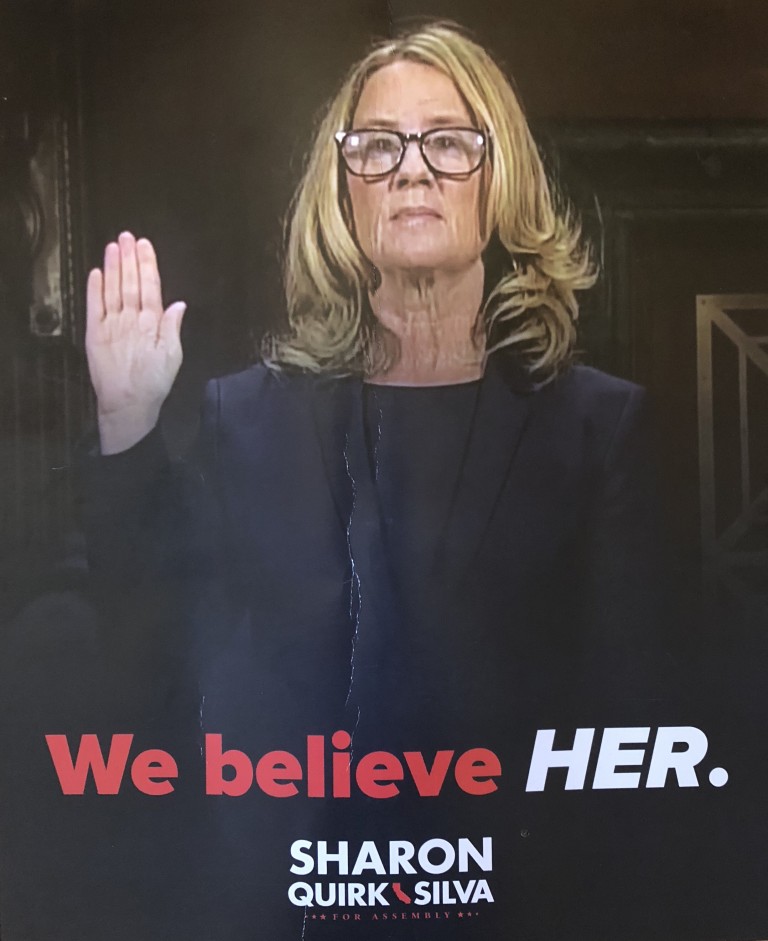 There are a few more procedural hurdles before the fine folks of District 5 can sign the official recall petition to force an election to remove Zahra from office.
We'll keep you posted as to the ongoing progress of this recall effort to save District 5 from the machinations of their current self-serving wannabe politician.