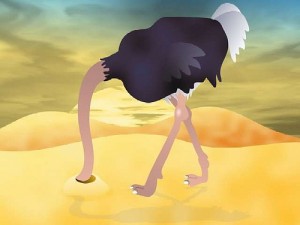 Here's some fun stuff from our local amateur news effort, The Fullerton Observer, from the latest installment.
First, one of the yellowing observers writes in to compliment the production of reliable news and to note that "local" news is the best kind. The editor Sharon "ED" Kennedy goes on to describe other news sources that are less reliable than her own.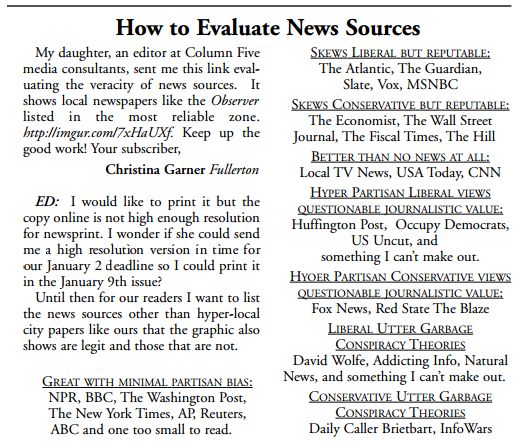 You'll notice that the subscriber, a Ms. Christina Garner, displays the classic muddled logical error of attributing the characteristics of some members of a class of objects, to all of them. A tiger is a mammal. A tiger has stripes. Mammals have stripes. You get the idea.
Kennedy soldiers on in her solicitude to making sure we don't succumb to the lure of "fake news."
And  yet, hilariously, and indicative that we have now entered an irony-free zone, on the facing page is yet another of The Observer's funny fact dodging articles about Joe Felz's Wild Ride and subsequent quitting of his post. The last one didn't even mention Felz until the third paragraph and never mentioned his first name at all. Here's the latest: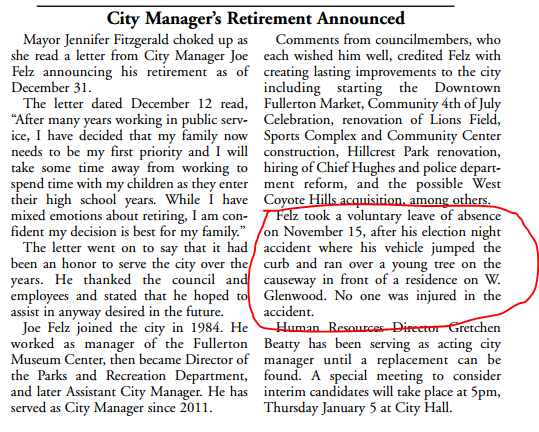 Here it takes six paragraphs of nonsense to get around to the real reason Felz was forced to quit: he was drinking the night of November 8th/9th, drove off Glenwood Avenue, killed a tree, and tried to drive away from the scene. But of course these facts appear almost disembodied from the rest of the drivel so that any connection drawn between these events will not be the fault of Sharon Kennedy. The reason for this weird version is clear enough given The Observer's penchant for idolizing of public employees no matter what they do: it would make them look bad.
Now I have no idea whether any of the Observer's loyal followers actually give a rat's ass about reading real news; and maybe the reason they like the Observer is because it helps reassure them of their own little weltanschauung. But really? In the "most reliable zone?" I don't think so.
xx