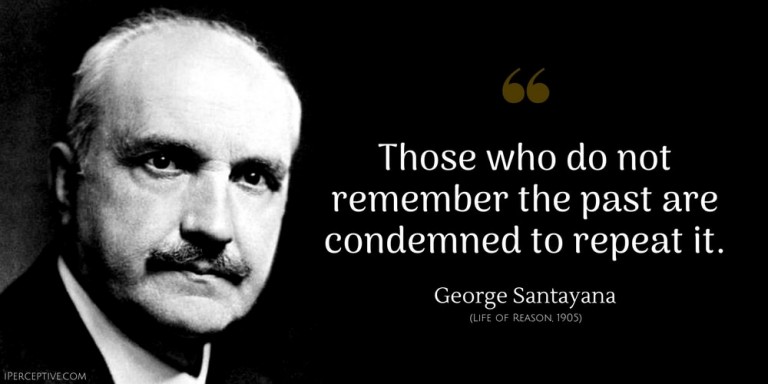 If someone takes the time to review the history of Fullerton over the past forty years, one thing becomes shockingly clear: when it comes to building things, maintaining things and planning for things, the City government just can't do much of anything right. And yet over this long history, the City and the public seem to have the shortest of memories.
For the denizens of City Hall, the fact that the jalopy has no rear view mirror makes perfect sense. After all, if you're pulling down well over a hundred Gs, with a trampoline retirement coming your way, why spoil things with strange notions like accountability and responsibility? It's so much easier to pretend nothing bad has happened.
The people who live here on the other hand, have no such incentive; quite the reverse, in fact. So how come constant repetition of the disastrous lessons from the past are tolerated? Is it easier to just ignore the millions upon millions wasted in foolish vanity projects, make-work comedies, and deteriorating infrastructure? Maybe.
But I hope that by continuing the drumbeat started on this brave blog 11 years ago, sooner or later the populace will wake up to the ineptitude and dissimulation by its highly paid, and so far untouchable masters of disaster.
And so join me Friends as I take you on trip down memory lane, Fullerton style.
Today almost nobody remembers the comical City endeavor to transform Harbor Boulevard in the early 80s by removing on-street parking, adding medians, spike-laden, pod-dropping floss silk trees, and bizarre concrete peristyles along the sidewalks. Comical, did I say? It would have been funny except that it doomed the businesses along Harbor to slow entropy. The ridiculous peristyles were soon removed but the rest of the mess lasted for decades and many of the hideous trees and broken sidewalks are still there as a reminder that the City is perfectly willing to waste millions on hare-brained, concept-of-the-day tomfoolery that gives them something to do.
The Allen Hotel, was Fullerton's first foray into "affordable" housing back in the late 80s. It was a slum, alright and thirty years after the City's bungling acquisition, the site is just begging for more "redevelopment." Will it get it?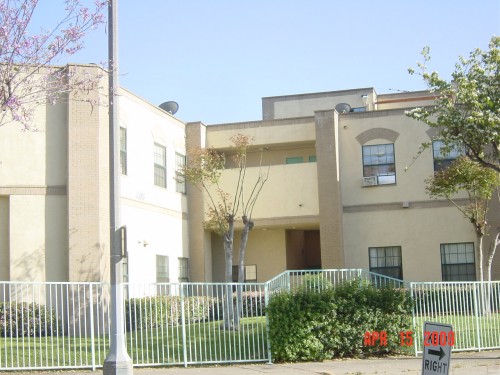 The CSUF Stadium & Fundraising Fiasco of 1990 ought to give plenty of pause to those contemplating Big Projects with public money. The brainchild of slimy City Councilman and later slimy State Senator, Dick Ackerman, the idea was to build a permanent home for the CSUF football team. Only trouble was that the $15,000,000 stadium was completed the same year the plug was pulled on a dismal gridiron program. In typical fashion, the City invested in a fundraising plan in which a company was hired at a cost of several hundred thou to raise money, and didn't. Oops!
The horror story "Knowlwood Corner" is a veritable textbook case of government bureaucratic misfeasance, from start to finish. The story started in the early 90s and dragged on for years and years; when the signature building was finally built, the missing second floor became a perfect symbol for this misadventure. From stupid economic micromanagement to horrible architecture, this one touched all the bases – and it took seven years to do so.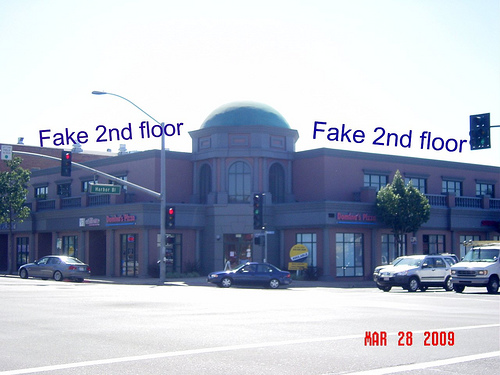 The Bank of Italy Building was another disaster from the early 90s, but one that actually gutted an historic building. Millions in public money were wasted to pay for something that never should have been undertaken in the first place.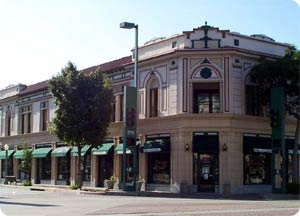 The North Platform remodel of 1992-93 proved that no matter how bungled things were in Fullerton, it could always get worse. A landscape architect was hired to place as many impediments between passengers and trains as was humanly possible. Some of the citizens got wise, and half the crap was ripped out. Heads rolled in City Hall. Oh, wait, no they didn't.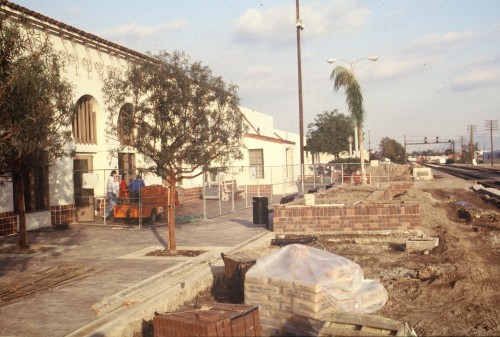 Few folks now remember the Fairway Toyota dealership expansion fiasco from the mid-90s that required threatening an old lady with eminent domain and then closing off Elm Avenue forever. The City's investment disappeared like an early summer morning's dew when the dealership took off for Anaheim a few years later. After years of housing a used car dealership, the City permitted the development of another massive cliff dwelling along Harbor Boulevard. The losses were never accounted for but at least the neighbors got a nice view and early shade.
For those who can remember the Fullerton SRO debacle – a history filled with so much doubling down on stupidity that it strains credulity – it remains one of Fullerton's saddest tales. Years and millions were burned on fly-by-night developers, one of whom turned out to be impecunious, and the other a flim-flam artist.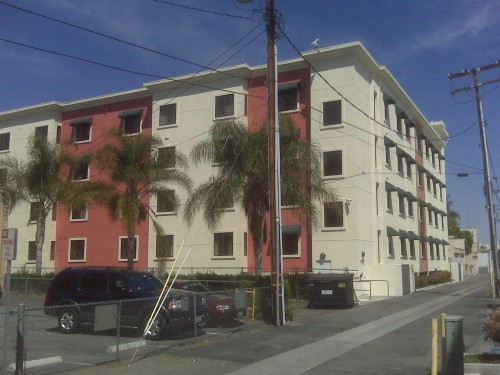 Fullerton's Corporate Yard expansion was a mid-nineties project that left the City gasping for air. Despite hiring an outside construction manager and paying him a couple hundred grand, the project dissolved into a litigation mess that only escaped public embarrassment because nobody on the City Council gave a damn. Settlement details vanished into the haze.
The so-called Poison Park on Truslow Avenue may set the standard for Fullerton incompetence, although admittedly, the competition is fierce. In the late 90s, the City had Redevelopment money to burn and just couldn't wait to do so. So they bought a piece of industrial property and built a park that nobody outside City Hall wanted. Cost? $3,000,000. Of course the site attracted gang members and drug dealers as predicted. Worse still, the land was contaminated and the "park" fenced off. It's been like that for almost 15 years. And Counting.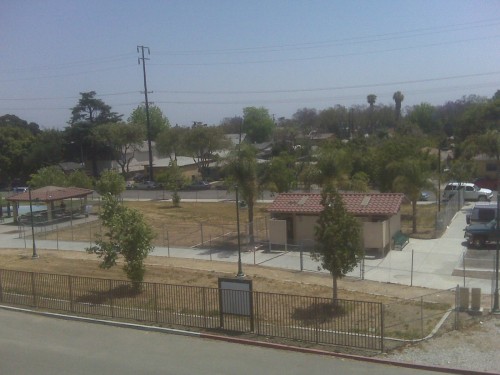 No story of Fullerton calamities would be complete without once again sharing the tale of the Florentine Sidewalk Hijacking, in which a permit for "outside dining" was transformed one day by the Florentine Mob into a permanent building blocking half a public sidewalk. The Big City Planner, Paul Dudley, said everything was peachy. He was lying, of course, but did anybody really care?
In a great example of the tail wagging the dog, the Fox Theater has been used to justify all kinds of nonsense, including moving a McDonald's  a 150 feet to the east and later proposing development of perhaps the greatest architectural monstrosity anybody has ever seen. This saga is still going on, believe it or not, after two decades or more. No one knows how much has been wasted going nowhere on this rolling disaster, and no one seems the least bit interested in finding out.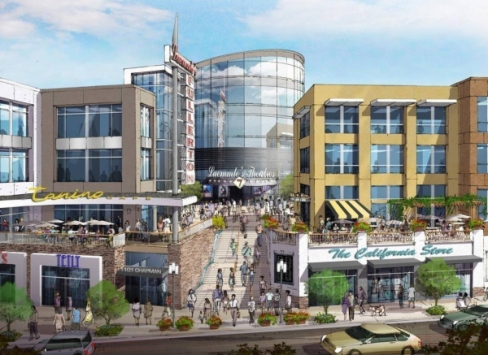 Some people might conclude that the majority of Fullerton's disasters can be laid at the feet of the Redevelopment Agency (really just the City Council) and well-pensioned, inept managers like Terry Galvin and Gary Chaplusky. When they weren't slapping brick veneer on anything that didn't move, they were screwing everything else up, too. But when we regard the history of Laguna Lake we enter into the realm of Fullerton's Parks and Engineering mamalukes. After spending a small fortune on renovating the lake, the thing leaked like a sieve. Hundreds of millions of premium MWD gallons were pumped into the thing to keep it full. The public and council were left in the dark, even as citizens were told to conserve water in their homes. Did anyone in charge give a damn? Did anyone ask how much money and water were squandered over the years? Of course not. This is Fullerton. We could ask Engineering Director Don Hoppe for details, except that he is now comfortably retired and pulling down a massive pension.
Our professional planners, have been knee deep in Fullerton's morass. Over-development (see example, above) has been fostered and nowhere was this better seen than in the Core and Corridors Specific Plan. This idiotic plan wasted a million bucks of State money without a backward glance after the whole thing was finally dumped on the QT  – too stupid even for Fullerton. Did anybody ask for their money back? Nope. And yet  a link to a blank web page titled Core and Corridors still exists! Hope springs eternal.
The 2000s proved that nobody in City Hall or out, was learning anything, even after the expensive failures of the 90s. The "West Harbor Improvement" project in 2009, was an endeavor so unnecessary that it could only be proposed in Fullerton, where government "place making" has never succeeded. The alley is a barf zone behind a bunch of bars that only needs hosing down every Sunday morning.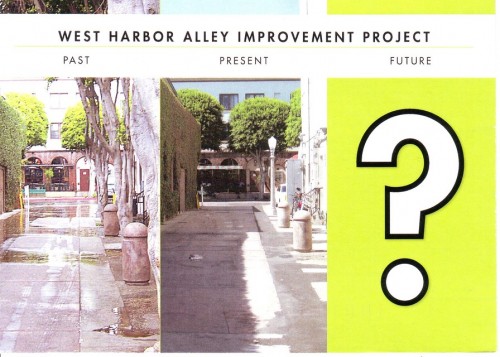 We've already covered in detail the multi-million dollar death march of the new elevators at the depot, an unnecessary project that was only pursued because "other people's money" was paying for it – that is until the project burned into its seventh year. And then City money had to pay to keep the disaster on life support. Aggravating this complete folly and waste is the fact that the existing elevators tower stairs are slowly rusting away and the glass is graffiti marred.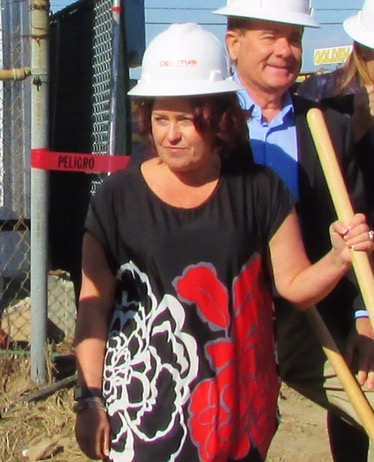 This litany of disasters, follies and debacles brings us to the Pinewood Stairs at Hillcrest Park which put on display the incompetence of the designer, the city staff, the construction manager, and a contractor who couldn't build a sand box to code. Wasting $1.6 million is bad enough; permitting the code violations and construction deficiencies go unfixed is even worse. Barely two years old, the ramshackle structure moves more than the Tacoma Narrows Bridge.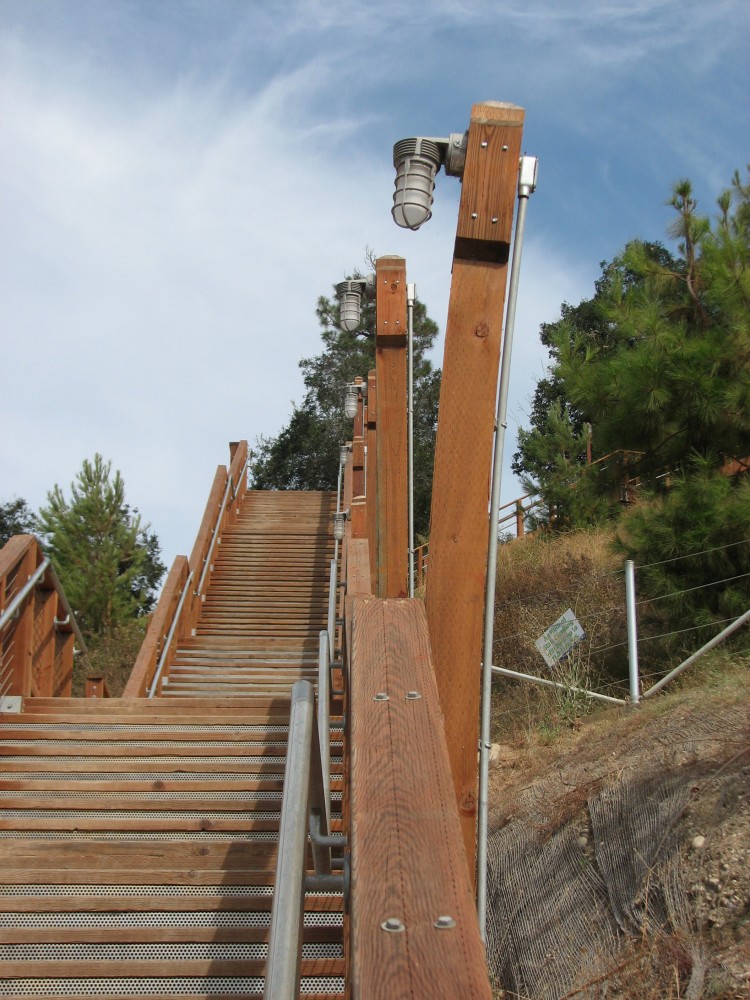 And finally, let us not forget the completely useless $725,000 "ceremonial" bridge over Brea Creek at Hillcrest Park. Of course it's just there to make some sort of statement, not to be used. The only statement that occurs to me is one of conspicuous consumption by a city that is just rolling in dough.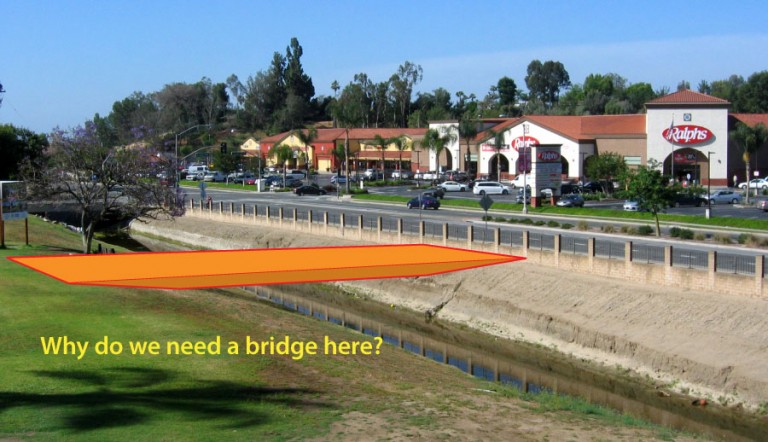 And over all these years Fullerton's "leaders have neglected our aging infrastructure and permitted zone changes allowing for massive new development that has lined the pockets of developers and political campaign coffers, and left the rest of us with even more traffic and more burden on our roads and pipes.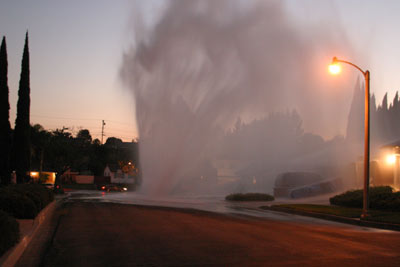 The end.