Say, Whatever Happened to Fullerton's Downtown Core and Corridors Specific Plan and the $1,000,000 in State Money that Paid for It?
Most government projects have three things in common: they are bad ideas promoted by bureaucrats, they are obscenely expensive, and there is no accountability attached to them.
In Fullerton we have lots of examples over the years that touch all three bases. But if ever one needed a veritable poster child for government fiascoes, the ill-conceived "Downtown Core and Corridors" Specific Plan would be it.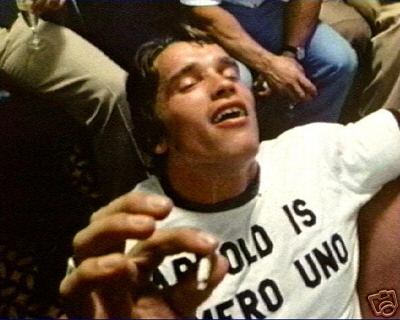 Back in 2010, the City of Fullerton put in an application for a "project" to Governor Arnold Schwarzenegger's  "Strategic Growth Council" an assemblage of bureaucrats and political appointees selected by the governor to promote sustainability and responsibility in urban (and suburban planning). On the face of it, the idea was to promote development that would be eco-friendly – somehow, someway. Lo and Behold! Fullerton received a $1,000,000 grant to create the Downtown Core and Corridors Specific Plan, a massive overlay zone. In 2013  a committee was appointed to make this look like a community driven enterprise, but as so often happens the committee was led along by the consultants and staff who were being paid, and paid well, out of the grant money. Some members of this committee only went to one meeting, the last one, in May 2014, a meeting consumed by passing out certificates of participation to committee members for all their hard work.
In the meantime, the intent of the creators of the specific plan became crystal clear: opportunity for massive new housing projects along Fullerton's busiest streets, development that would not even have to undergo the scrutiny facing normal projects so long as the permissive guidelines of the specific plan were met. Naturally, lots of people objected to the continued over-development of Fullerton, and the utter disconnect with what the Strategic Growth Council was ostensibly promoting. Perhaps the most obnoxious thing about the specific plan proposal was the way it was being used, unapproved by any policy maker, to promote other massive apartment projects already in the entitlement process.
And then a funny thing happened. The Downtown Core and Corridors Specific Plan vanished into thin air. Although recommended by the Planning Commission in August of 2014, the plan and its Environmental Impact Report never went to the city council for approval. 2015 passed; and so did 2016 without the plan being approved. Even modifications rumored to have been proposed by the now-departed Planning Director Karen Haluza never materialized for council review or approval.
Some cynical people believe the plan was postponed in 2014 because of the council election, an election that returned development uber alles councilmembers Greg Sebourn and Bud Chaffee. And they believe that the subsequent attempt to erase the plan from the municipal memory was perpetrated by none other than the hapless city manager, Joe Felz and lobbyist councilperson Jennifer Fitzgerald, (so the story goes) two individuals who had every incentive to shake down potential developers one by one, rather than granting a broad entitlement for new and gargantuan development. Felz had a massive budget deficit to fill, and Fitzgerald had massive lobbying opportunities from potential Pringle and Associate clients.
What is undeniable is that three long years have passed and no action has been taken to either approve or deny the specific plan. The grant money approved by the State has been a complete waste – a travesty so embarrassing to everybody concerned that no one seems to want to demand an explanation for this fiasco. Neither the city bureaucrats or council, nor the State has any incentive to advertise this disaster, and you can bet there never will be an accounting.