Fullerton Officer Paez Charged with Filming up 16yo Student's Skirt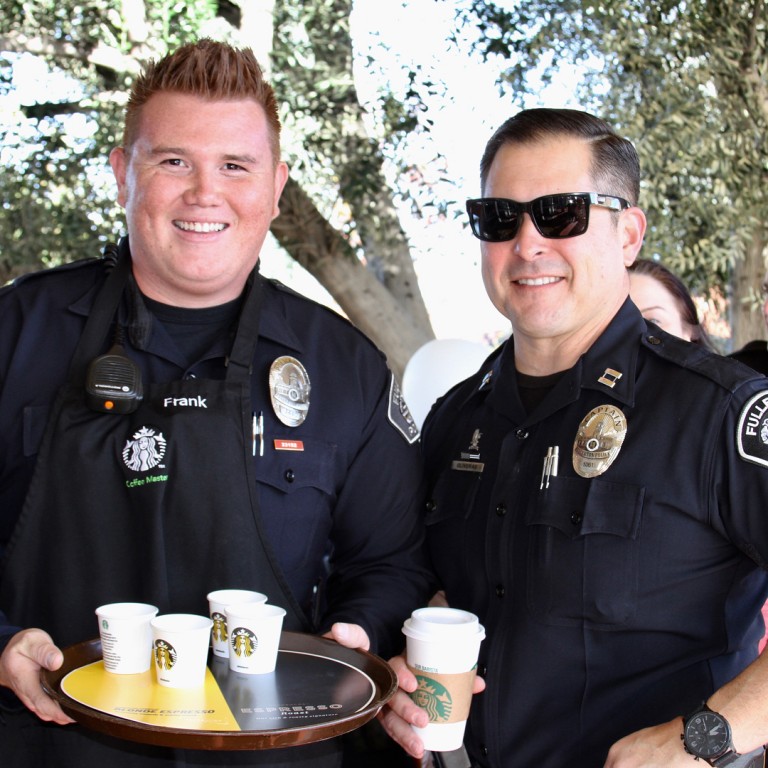 Former Fullerton Police Department School Resource Officer Jose Anthony Paez has been charged with a misdemeanor.
From the District Attorney's Press Release:
FORMER FULLERTON POLICE SCHOOL RESOURCE OFFICER CHARGED FOR VIDEOTAPING UP HIGH SCHOOL STUDENT'S SKIRT

SANTA ANA, Calif. – A former Fullerton Police Department school resource officer has been charged with secretly photographing and videotaping up the skirt of a 16-year-old high school student.

The Fullerton Police Department initiated an internal investigation into accusations that Officer Jose Anthony Paez was acting inappropriately while on duty. The investigation spanned the last five years of the officer's on-duty interaction with the public.

The internal investigation revealed several photos and video clips taken on Paez' personal cell phone in November 2017 that were shot up the skirt of a 16-year-old high school student while Paez was conducting a police investigation on school grounds.

Paez stopped working for the Fullerton Police Department in May 2019. The Fullerton Police Department referred the case to the District Attorney's Office for criminal prosecution.

"As the elected District Attorney, I am charged with judging the conduct of police officers," said Orange County District Attorney Todd Spitzer. "Law enforcement officers are entrusted with a tremendous amount of authority and trust. The actions this officer engaged in betrayed that trust and preyed on the very people he was charged with protecting."

Paez is scheduled to be arraigned on October 2, 2019 at the North Justice Center in Fullerton. He faces a maximum of one year in the Orange County Jail if convicted.

Deputy District Attorney Laila Nikaien is prosecuting the case.
A quick phone call to the DA's office reveals that Paez is being charged with PC 647(j)(2):
"(2) A person who uses a concealed camcorder, motion picture camera, or photographic camera of any type, to secretly videotape, film, photograph, or record by electronic means, another identifiable person under or through the clothing being worn by that other person, for the purpose of viewing the body of, or the undergarments worn by, that other person, without the consent or knowledge of that other person, with the intent to arouse, appeal to, or gratify the lust, passions, or sexual desires of that person and invade the privacy of that other person, under circumstances in which the other person has a reasonable expectation of privacy. For the purposes of this paragraph, "identifiable" means capable of identification, or capable of being recognized, meaning that someone could identify or recognize the victim, including the victim herself or himself. It does not require the victim's identity to actually be established."
The DA's office seems to essentially be charging him with peeping when there are questions of possession of child pornography in the audit conducted by Fullerton Police.
The Fullerton Police Department issued a Press Release written to show how awesome they are and how committed to openness and accountability they are – despite have little to no details in the release itself.
The closest we get to details is as follows:
"When the criminal investigation concluded, Fullerton detectives requested the Orange County District Attorney's Office to review the case for filing criminal charges against Officer Paez, whose employment with the Department ended in May 2019."
Notice how as don't even get to know if Paez was allowed to resign or if he was fired. The Press Release then goes on to extoll the unearned virtues of FPD:
"We are committed to being first to hold accountable those within our organization who do not meet the high standards we set for ourselves. That is exactly what happened in this case."
This is the same city/department that worked out a settlement agreement with an officer to expunge Internal Investigations into her conduct specifically to bypass disclosure laws.
That settlement agreement, and this story about officer Paez are two of the things we wrote about a couple of months ago are some of the stories that led to the City of Fullerton threatening us with prosecution for telling you things we think you have a right to know about but they want kept quiet.
Prepare for City Manager Ken Domer, Police Chief Bob Dunn and the entire council and school board to keep you in the dark as this "ongoing case" works through the system. The city has yet to even give us a date for when Paez left the force or who's phone the child pornography that FPD found in their audit was on – Paez's personal one or his department issued phone. Nor have they explained why an officer had student sexts and underage pornography on any device so easily accessed.
Is this just another case of a badge giving somebody a slap on the wrist when a civilian would have been prosecuted to the full extent of the law?