The $4 Million Elevator That Nobody Needs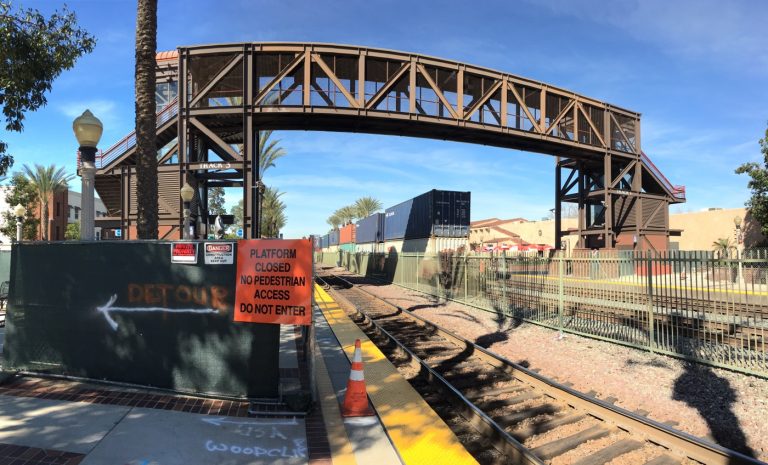 Well, it looks like more loose change has fallen into Fullerton's municipal sofa. A lot more. And it's all so funny. The one thing the Fullerton train station didn't need was another pair of elevator structures; and the last place they needed it was right next to the existing ones.
But that's where they're going. That's right. A new elevators right next to the old ones that the City has failed so spectacularly at maintaining. "Wait, Joe," I can hear you saying. "Tell us, for the love of SparkyFitz's God, this is some sort of cruel joke."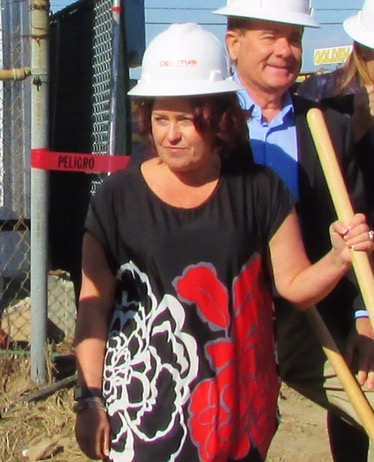 The joke's on all of us. Even people who have never been to the Fullerton choo-choo station.The whole thing is costing taxpayers $4,000,000 which is almost three times the amount the exiting one cost 22 years ago. The arguments in favor of building this are laughable as you might imagine, and immediately prove that other taxpayers are picking up most of the tab – as it turns out, money funneled through the bottomless suck hole known as OCTA.
For instance we "had" to build a new set of elevators rather than repair the existing ones. Why? Taking the existing elevators out of service for a long period of time would result in ADA lawsuit. There is not a single filament of proof for these assertions but hey, that money 's got to be spent by somebody, right? For $4,000,000 you could set up a daily ADA access shuttle for 20 freaking years. Of course there is also an existing gate opened by a remote control that could access the other side of the tracks at ZERO cost.
But wait!!! (as they said on those old TV steak knife commercials). The new toy is not free to the people of Fullerton after all. A new agenda item asks for an extra $600,000 due to cost overruns. Just a few lost nickels in Allan Roeder's couch, right? And listen to the string of incompetencies by our Engineering Department that caused the extra cost:
"An additional $ 600,000 is required for the BNSF flagging requirements, unforeseen utility conflicts, escalated cost in securing the elevator subcontractor and additional assistant in construction administration. Due to OCTA funding constraints, only direct construction-related costs will be reimbursable."
13 Transportation Center Pedestrian Overpass Elevator – Budget Transfer
Of course it would be nice if some one on our illustrious city council bothered to ask why a contract was awarded two years prematurely, and why our staff needs "additional assistant" (sic) to administer this simple project, or maybe why the job wasn't rebid. But they won't.
And so we witness the comical spectacle of two sets of elevator structures side by side, each slowly deteriorating, until 20 years from now some over-paid idiot proposes a third, because as any artist knows, three objects in a picture are much more aesthetically pleasing than two.