Here is the actual copy of the Felony Complaint filed by the District Attorney's office against Fullerton Police Sergeant Jeff Corbett as we mentioned was coming earlier today: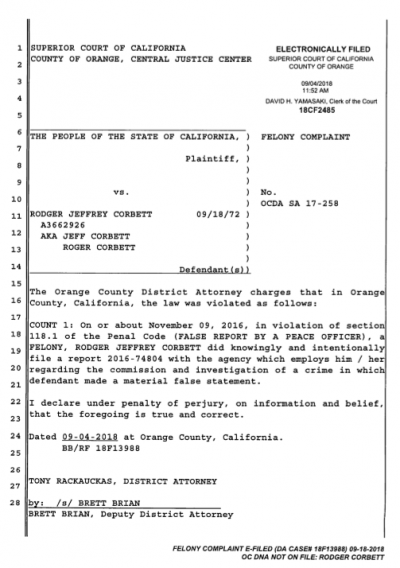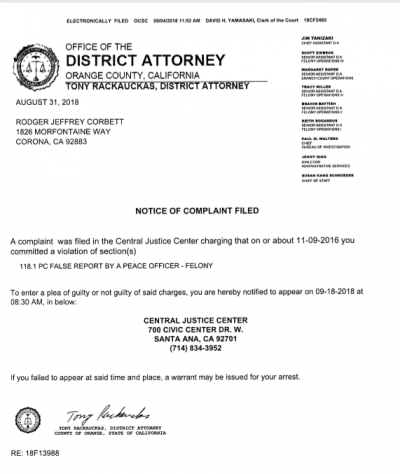 The charge is as follows:
118.1 PC False Report by a Peace Officer – Felony
For those who are curious here is what that CA Penal Code is:
Every peace officer who files any report with the agency which employs him or her regarding the commission of any crime or any investigation of any crime, if he or she knowingly and intentionally makes any statement regarding any material matter in the report which the officer knows to be false, whether or not the statement is certified or otherwise expressly reported as true, is guilty of filing a false report punishable by imprisonment in the county jail for up to one year, or in the state prison for one, two, or three years. This section shall not apply to the contents of any statement which the peace officer attributes in the report to any other person.
My suspicion that it was related to Felz's accident was spot on, though it looks like it was done without (or around) the Grand Jury. Danny Hughes clearly threw Corbett under the bus and was given a pass.
Who wants to lay odds that this goes to trial or that the "false report" sees the light of day.