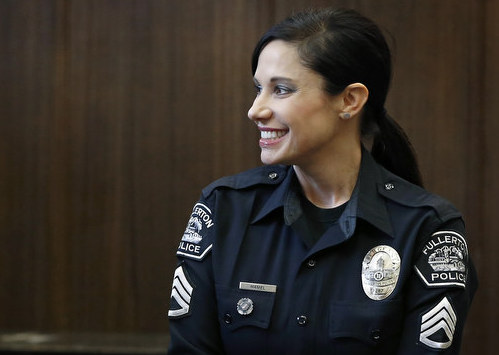 In an interesting SB1421 tentative ruling out of Contra Costa County (CASE NAME: RICHMOND POLICE VS. CITY OF RICHMOND), a court in July slapped down the very argument used by the City of Fullerton to try and suppress the findings of dishonesty by former Fullerton Lieutenant Kathryn Hamel.
"If a sustained finding is made, the agency and the officer cannot undo that historical fact by private agreement.".
It will be fascinating to watch as the city claims that no sustained finding of dishonesty exists, per SB1421, for Kathryn Hamel because they negotiated it away via a separation agreement.
Read the whole thing [HERE], it's fascinating and VERY relevant to our case and will be interesting to watch upon appeal.