Former Fullerton Cop Sonny Siliceo to Serve Jail Time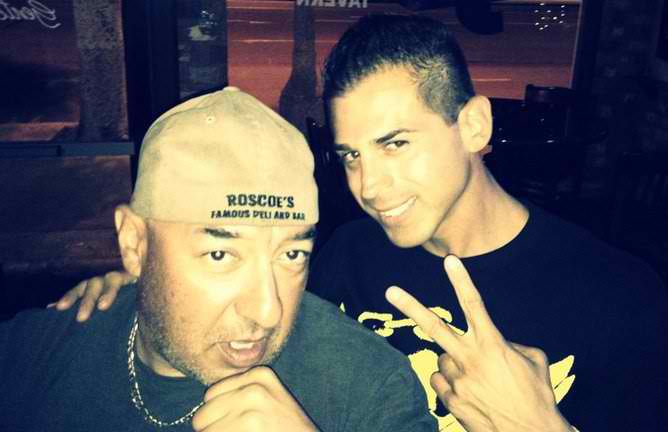 Former Fullerton Police officer Miguel "Sonny" Siliceo — recently fired by the department — yesterday pleaded guilty to a misdemeanor charge of PC 149, Assault and Battery by Officer.  The conviction follows on the heels of a false police report filed by Siliceo accusing a man of resisting arrest.
What the Orange County DA press release conveniently left out is that Sonny was originally charged with PC 118.1, a Felony.  As is common with criminal cases, a plea bargain of a lesser charge was offered to avoid going to trial.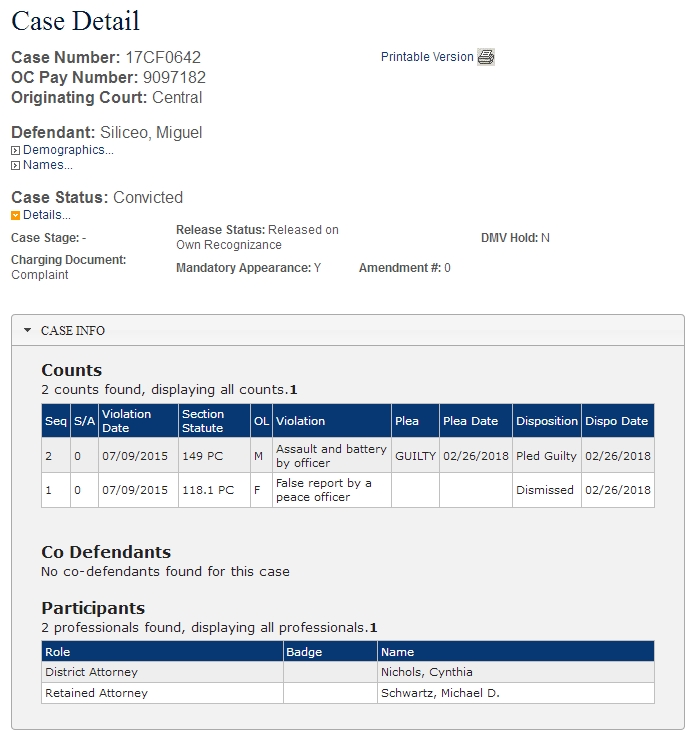 And what a bargain it was.  Not only did Sonny escape a Felony on his record, the plea deal ensured his CalPERS pension would be left intact.
Under California Govt. Code section 7522.72, a Felony conviction in the performance of official duties would have barred him from accruing additional CalPERS service credits after July 9, 2015 — the date of the crime.
Instead, Sonny remained on patrol until October 2016, and then on paid administrative leave for well over another year, all the while collecting a salary and accruing additional CalPERS credit.  Given Sonny's salary of over $100K, and under the 3% @ age 50 retirement formula, the time between the July 2015 date of the crime and his February 2018 termination guarantees him an extra $7,000 to 8,000 per year (maybe more) until the day he dies.
This miscarriage of justice will net Sonny, currently age 52, an additional:
$283,977 to $324,545 — if he lives until age 82
$422,814 to $483,216 — if he lives until age 92.
(figures include annual 2% COLA increases)
It is important to emphasize this is NOT the total size of his pension, it is the additional amount he will receive after the date of the crime he committed while on-duty.  He gets to keep this money because he was convicted of a Misdemeanor, not a Felony.
Quite the deal in return for a measly 30 days in Orange County Jail and three years of probation.  Crime really does pay when you're a government employee and the DA has no desire to pursue a felony conviction.