While We Were Away. A Story You Didn't Read About in "Back the Badge"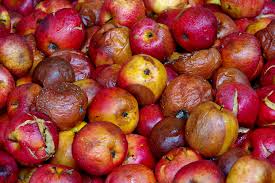 A few years back we pried the lid off the FPD barrel, hoping to discover and toss out some of the bad apples. Unfortunately, our search brought forth a cornucopia of ethical and even criminal misconduct. These names might ring a bell: Rincon, Mejia, Major, Hampton, Ramos, Wolfe, Cicinelli, Mater, Baughman, Sellers, Tong, Nguyen, Craig, Blatney, Coffman, Kirk, Basham, Goodrich, Cross, Nowling, Wren, McKinley, Siliceo and Bair.
Exhausted by wading through this morass of misbehavior, we took a well-earned break in 2013. Unfortunately, the Culture of Corruption did not. Here's an OC Weekly  story about a Fullerton police officer Hugo Garcia, who was charged with felony fraud and embezzlement in 2014. Uh, oh, an "alien" body snatcher has once again grabbed one of  "Patdown" Pat McPension's recruits.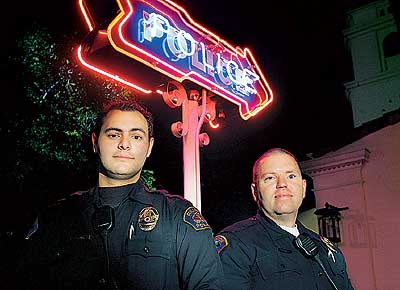 Officer Garcia recently pled guilty and ended up with 100 hours of community service and 18 months of probation for his crimes. Somewhere along the way he became "no longer employed" by the Fullerton Police Department, but we're not entitled to know why. Nobody knows what other deeds this criminal may have pepetrated upon the public while he was wearing a badge and a gun.
I hope you didn't miss the charming snippet from the Weekly article: "…the OCDA, which stresses Garcia was off-duty and not acting in his official capacity as a police officer at the time of the crime." Somehow the DA found it necessary to exculpate Mr. Garcia's on duty behavior, to reassure us that Garcia's felonious nature only kicked in when removed his FPD uniform.