Back on August 18th, out esteemed City Council began the process of declaring a strip of property along Bastanchury Road to be "surplus."
The vote was 4-1 with Bruce Whitaker in opposition.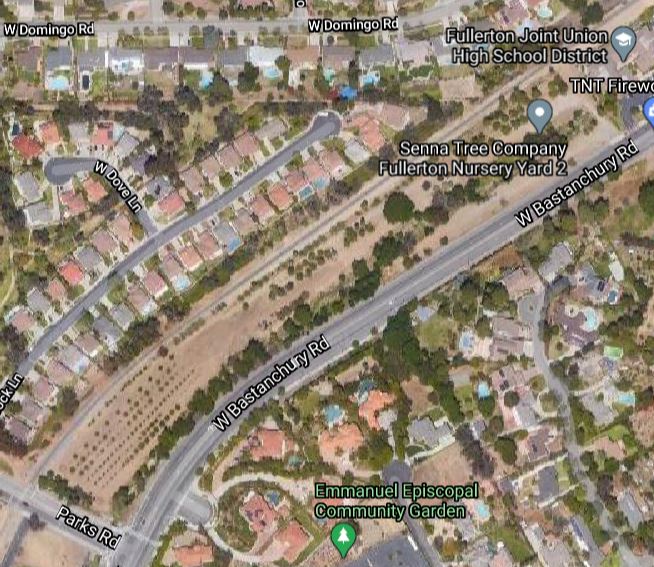 The obvious purpose of this strategy is to to sell the property to an affordable housing developer so that the politicians can feel good about themselves and maybe raise some fundraising dough. For Mayor Jennifer Fitzgerald this most likely means a lobbying opportunity after December when her presence on the council will mercifully come to an end. Why? Because developer selection and rezoning can be budged along by Pringle and Associates on whose street corner Fitzgerald plies her trade.
But not everybody is happy and there is an election in a month.
The locals on the hills behind the proposed development naturally object, as do environmentally-minded people who want the site preserved as opens space. The locals have even come up with a website and are advertising their displeasure with the City Council.
And naturally this has become a sudden election year issue for the District 1 council seat. Fred Jung has already made his position known that he prefers the open space option. On the other hand, his opponent, Andrew Cho, was hand-picked by Fitzgerald to have a reliable vote on the council. But not only is Fitzgerald gone this fall, but so is her pal Jan Flory which means that after the election there could be three potential votes to save this site as open space.
The Council passed this item with the usual "this is only the first step in the process" bullshit that begins the process of cloaking another hot mess in the mantle of inevitability. For the folk of District 1, however, the story may take a different turn than the City house-acrats and politicians are hoping for.