Return to the Pinewood Stairs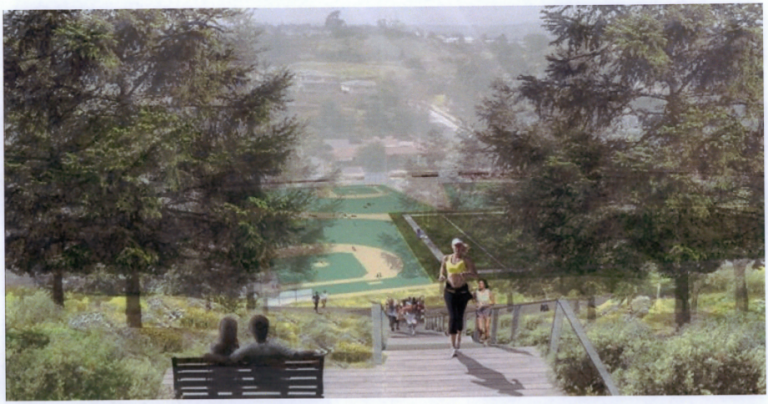 Follow us back, gentle Friends, as we revisit the construction horror show known as The Pinewood Stairs. It's been a year-and-a-half since we frightened you with the design and construction fiasco of the Pinewood Stairs at Hillcrest Park.
FFFF photo documented the sorry project even before the embarrassing party the city threw for itself since the contractor had failed to secure the contruction site – even though there were obvious safety issues.
In that sad saga we showed images of the many deficiencies and manifest failures by a small army of designers, city staff, contract construction managers, contractors, city inspectors, and of course, a city council woefully derelict in its duty to the public. We also shared the attempts by City Hall and its amen choir in the community to pretend that everything was just peachy.
And so we ventured out on a proactive foot patrol to see what effect the intervening eighteen months may have had on this dismal boondoggle. What we found was not shocking, for our sense of shock at the ineptitude of our City's park and engineering departments dissipated years ago.
The structure is noticeably creaking, treads are wobbly and handrails are coming loose. This barely two-year old ramshackle pile of lumber is showing unmistakable signs of decrepitude and neglect. Its creators have moved on to new ventures.
What did we find?
Uncorrected code violations like tread width? Check.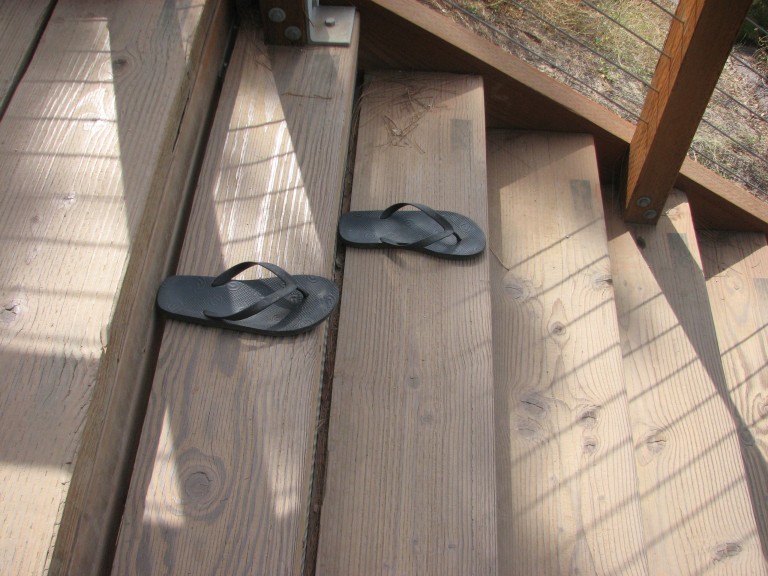 Failed irrigation? Check.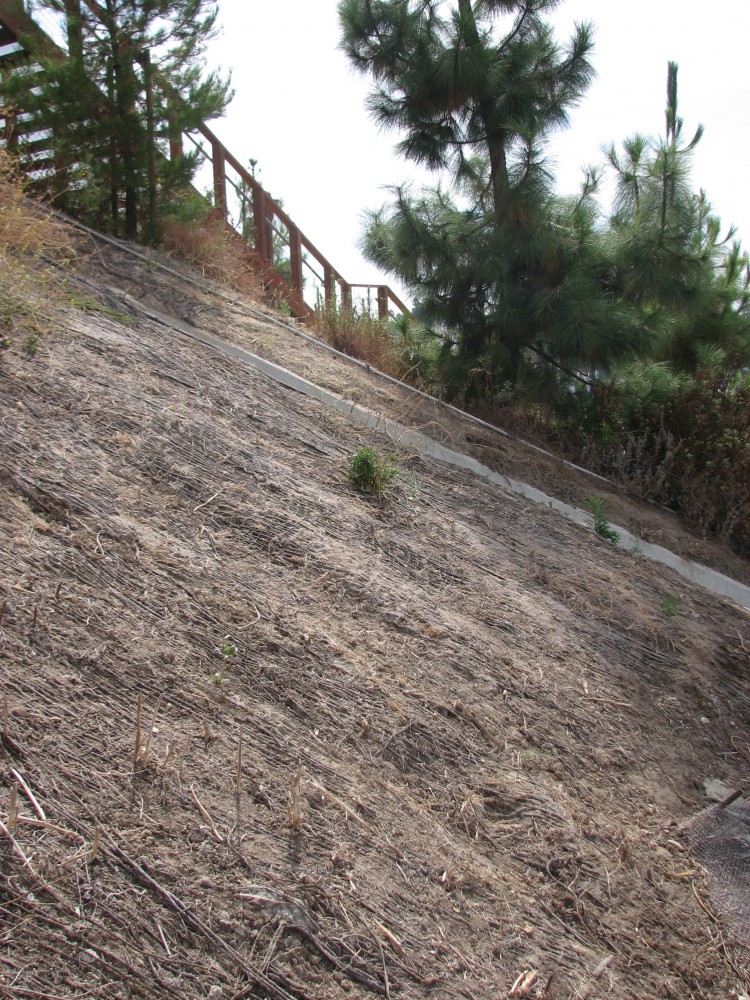 Uncontrolled erosion? Check.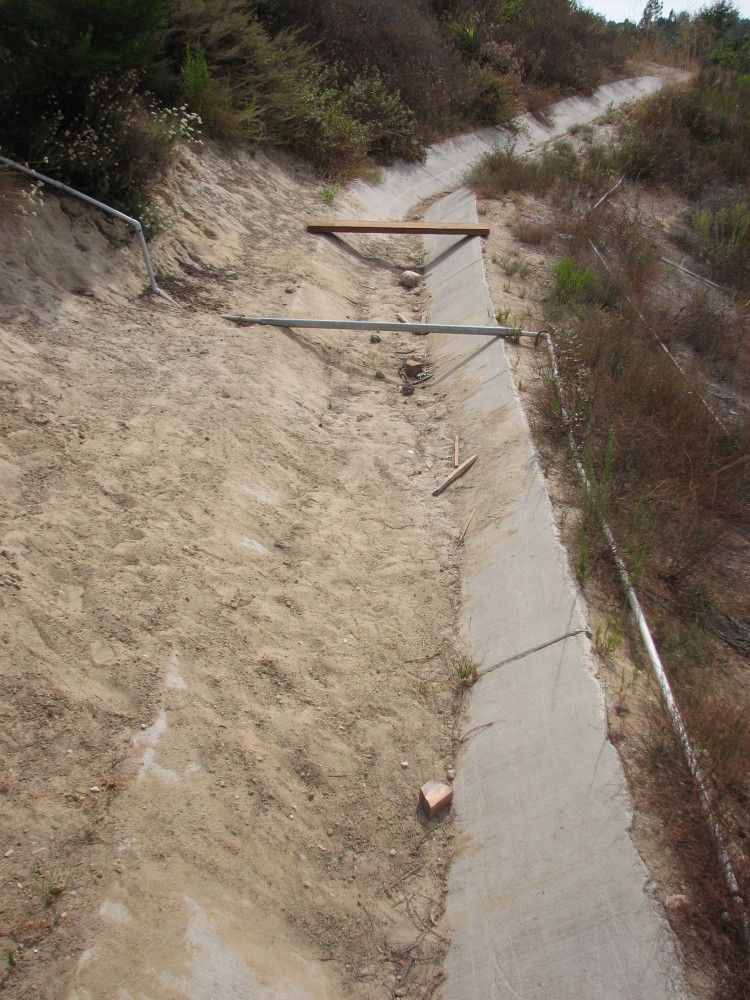 Risk management potential? Check.
No correction of substandard design and construction? Check.
New maintenance problems? Check.
And this: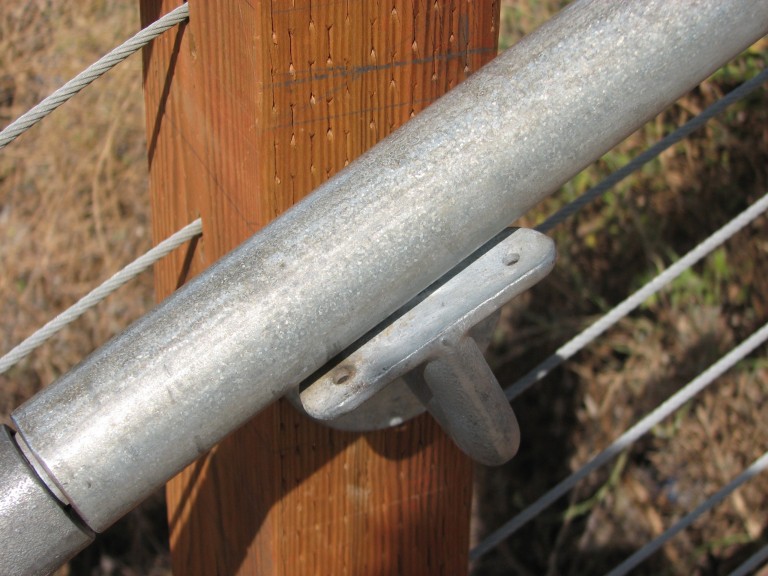 And of course: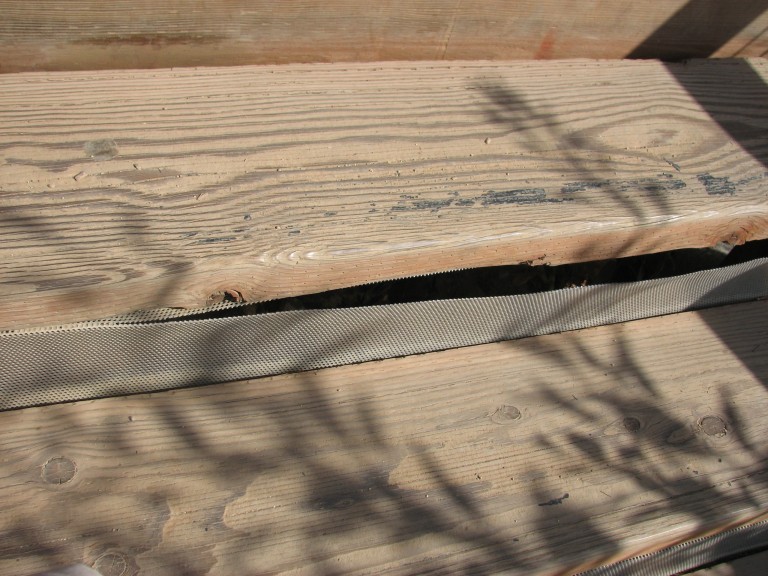 All askew: