There is a certain personality profile that is so narcissistic that it can't conceive of the reality enjoyed by others. And that sobriquet must certainly apply to Paulette Marshall, the erstwhile candidate for County Board of Education who was so thoroughly trounced at the March 3rd election that she came in 5000 votes behind a candidate who spent 1/300th of what Marshall did.
If you need any evidence of this disconnect with reality, here's Exhibit #1, an image harvested from Marshall's Facebook page the day after the election: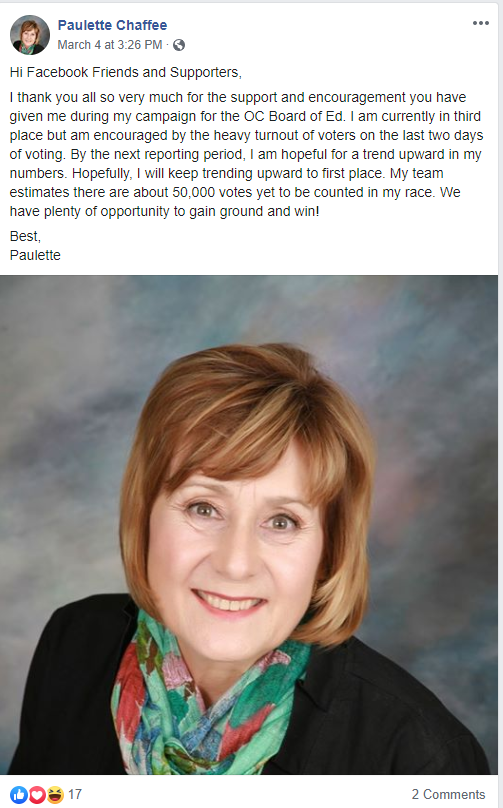 Such delusion in a normal person might be cause for a certain amount of pity from folks. But this is not a normal person. This is thief, a liar, and a fraud. Pity would be misplaced. "Who cares now?" you may ask. You should. Because I predict that Fullerton hasn't seen the past of Pilferin' Paulette. Just wait and see.