When I was just a young Peabody there was a show on TV called "Batman." It was campy and stupid and highly entertaining.
One thing I never quite understood, though, was how come nobody ever followed the Batmobile back to the Bat Cave – you know, just to find out who Batman really was.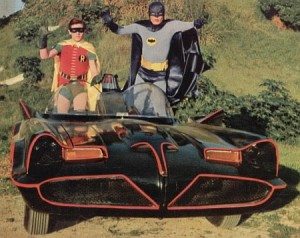 Fortunately, at least one Friend in Fullerton showed more curiosity and initiative than any of the incredibly stupid denizens of Gotham City.
A couple of days ago we reported The Case of the Missing No McKinley Signs, a case that we predicted would be a real brain teaser for Fullerton's versions of Chief O'Hara and Commissioner Gordon. Remember the little man and his white van? Click on the image below and check out the license plate.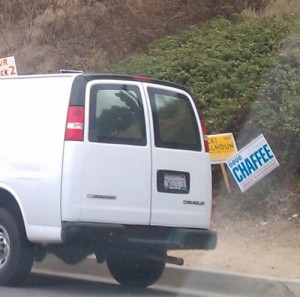 Well, now observe the image below, captured outside Roland Chi's AR Market in Garden Grove, where all those people got food poisoning and behind which they barfed their guts out; and where Roland Chi ignored all those inspection failure notices and was finally rung up by the DA. Here's some of their impressive fleet of rolling stock. Click on this picture, and note the license plate number on the van.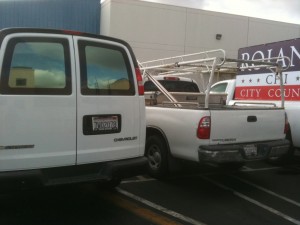 Yes, folks, we have a match!
And yes, FPD, you can go ahead and take the credit for the bust. This one's on FFFF! Will you be wanting a receipt?