Sign Thief Making Slow Getaway! Suspect is Hatless! Repeat, Suspect is Hatless!
Remember the thief who got caught jacking campaign signs for Pat McPension last year? We tracked him down and turned in all the evidence, but the cops are still coming up empty handed.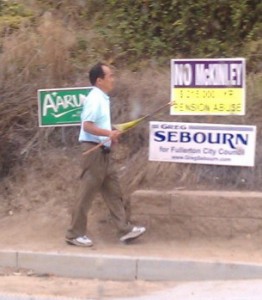 Maybe we forgot to fill out the proper paperwork.
OK, here you go: