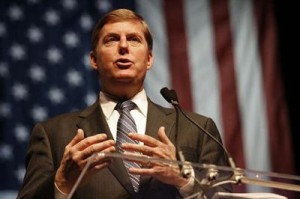 Thanks to Friend Tony Serra for providing a link to a Sac Bee story about Anaheim's former Mayor-for-Hire Kurt Pringle quitting the California High Speed Rail Board.
Could it be true? Sure looks like it. According to the story he wants Governor Brown to be able to appoint someone who represents his point of view. I wonder what that point of view might be. Ethics? Brown, who as Attorney General took note of Pringle's conflicts of interest over many years may have asked him to go.
So Der Rat is jumping off Das Sinkingboot; timely, too, now that all the revelations of incompetence, waste, misinformation, and decreased funding are dragging the HSR to a well-deserved grave.
The funniest thing in the piece is the glowing valediction to Pringle from fellow HSR barnacle, Tom Umberg, who in the past has proved there is no moral morass too low for a politician to sink into, and who recently penned a pro-HSR op-ed piece in the Register that was so incompetent I'm not going to link to it to save Umberg any more embarrassment.