LA to Anaheim HSR on Verge of Derailment
Our friends over at the the Voice of OC(EA) are reporting on yesterday's California High Speed Rail Authority meeting. And if you're one of the repuglicans or make-work junkies supporting the unsupportable, the news ain't good.
Everybody now admits that the LA-Anaheim link is the most impractical and least effective segment of HSR. In fact, if it is ever built, it may not be "high speed" at all! Hiding behind euphemisms like "phase-in" the reality is that this segment has been pushed all the way to the back of the CHSR bus.
Hilariously the HSR-ocrats are paying lip service to the Will O' The People who voted a multi-billion dollar bond to support this extravagant boondoggle. Oh, that's right. The People. The ones who were given false information at every step of the way and who were never presented with a business plan as required by the initiative. And the People, these miscreants are quick to remind us, voted for a system that would come all the way to Anaheim! No prize for guessing who got the Anaheim language into the initiative.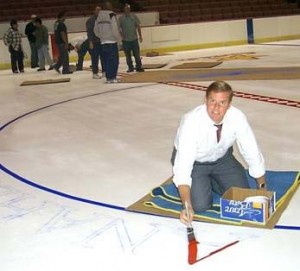 And speaking of Der Pringle, he provides the best quote of the article when he cautioned not to use the word "splippage" since it might undermine confidence in the whole gig. Hooboy!
Meanwhile Pringle's glassy monument to himself, the egregious ARTIC 200 mil bus barn continues to loom in our collective psyche, promising to suck up $100,000,000 of Measure M revenue that is supposed to bring HSR to an expanded Metrolink station. Of course ARTIC does neither, but as we have already noted, that means nothing to the small-town drones on the OCTA board. And this reminds me of a poem:
In Anaheim did a 'puglican
A stately pleasure-dome decree:
Where Santa Ana, the part-time river, ran
Through suburbs measureless to man
Down to a closed-beach sea,
etc.