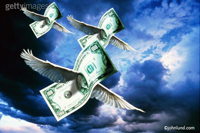 Folks here at FFFF have been prognosticating a new tax for several years. Even as councilcreatures Jennifer Fitzgerald and Jan Flory lied to the public by telling them the budget was balanced, we've been watching the strategic reserve fund dwindle away to almost nothing, leveling off last year only because so many positions were vacant.
The fact is that ever-escalating "public safety" pay and benefits, and a ruinous CalPERS pension debt have created what budget bean counters call a structural deficit; meaning, that the annual red-ink baths are a permanent condition that you can't weasel your way out of selling  marginal city-owned properties.
And so the harsh and inescapable reality has finally come home, like a wayward vulture, to roost. And harsh realities always trump the happy lies of politicians. It's just a matter of time.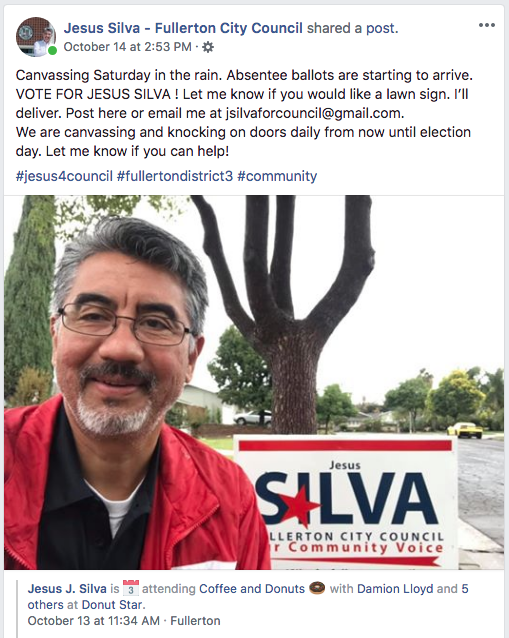 And that is why so many people have begun to hear stories that Councilcreature Jesus "Don't Call Me Jeesis" Silva is sending up the trial balloon of a sales tax on the November 2020 general election ballot. The choice of that date is cynical since the General Election is will produce an electorate much more sympathetic to tax and spend policies of liberals like Silva, Ahmad Zahra, Flory and of course Fitzgerald. The seeds will be officially sown during the 2020-21 budget kabuki next spring. I am giving huge odds.
It's going to happen. Zahra and Silva are not up for re-election so they must figure they're safe; Flory is the lamest of lame ducks, a flightless bird, in fact, and thoughtful Friends have already suggested that she was put back on the council precisely for an automatic yes vote on a new tax. After all Flory's first love has always been public emplyees.
And this leaves Fitzgerald, an erstwhile Republican free to oppose the vote putting the tax on the ballot in order to unburden herself of running for re-election with the tax monkey on her back – exactly where it belongs.
The pieces are now pretty much in place. The only question is how much the FPD Culture of Corruption and their buddies lounging in the "firehouse" are willing to invest in their shakedown.