Was a Fake "Degree" Used To Get the Job As Our New Police Chief?
Mr. David Hendricks, currently employed by the Long Beach Police Department was recently tapped to by someone, somewhere, somehow to become our new police chief. Here's the July 12th press release from the City's website:
Apart from several obnoxious things about this press release (including the tacit presumption that this recommendation for appointment – that was made by who knows who – will be rubber stamped by the City Council), we will consider the information contained in the final sentence, to wit: a Masters of Public Administration degree from something called "Andrew Jackson University" in Birmingham, Alabama.
The FFFF Academic Accreditation team immediately sprang into action, and what they discovered doesn't suggest academic accomplishment of any sort. Andrew Jackson University was created by a couple of lawyers in the mid-90s who decided that hardworking folk needed an online opportunity to pursue advanced education. Or so the story went. But those familiar with the for-profit diploma mill industry know the story well: these establishments are created to separate saps from their money, and often to separate taxpayers from unpaid student loans underwritten by the government.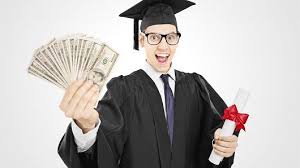 Andrew Jackson University – unaccredited by anybody – has now been bought and sold twice since its inception and its "location," if nothing other than a PO box, has been changed successively from San Francisco to Salt Lake City. It is now called "New Charter University" and is owned by financial investors.
FFFF reached out to knowledgeable experts in this field to learn more about such institutions.
Erasmus Alberus, Professor Emeritus of Academic Ethics at the University of Moose Jaw, Saskatchewan told FFFF "these institutions exist merely to give the impression that those who have paid the requisite tuition have attained some sort of academic accomplishment. They haven't. The purpose is to enhance career and income possibilities through this impression."
Even more scathing was the assessment of Sabrina Plath, Director of Professional Development at the Thorstein Veblen Center in Valparaiso, Indiana. Says Ms. Plath: It is an ongoing scandal how mail order diplomas are used to leverage career promotion, and salary and benefit enhancement, especially at the expense of the public."
And so these questions remain to be answered: who was impressed enough by a graduate of Andrew Jackson University that he is recommended for hire as our new police chief with salary and benefits approaching $300,000 a year? Was this laughable non-degree from a phony academic institution a material fact in his selection? Did anybody even care?
Good luck trying to find out. But if you care about this, and if you care about the fact that a press release announced this recommendation before the City Council even decided on a candidate, go to the meeting on the 18th and enjoy the fun.