The Tribulations of Sonny Siliceo
The OC Register reports that one of Fullerton's Finest, Miguel (AKA Sonny, Sonny Black) Siliceo has pleaded not guilty to charges leveled by the District Attorney.
A while back I shared the news that Siliceo was charged by the DA with filing a phony cop report. It had to do with a case in which some dude in our downtown booze palace had been busted and charged with "resisting" Sonny's attempt to hook him up. The trouble was that cop video exonerated the guy. This has been an unfortunate recurrence in Fullerton where all sorts of people end up in the Fullerton jail and workable pretexts need to be ginned up by the cops to explain their presence in the clink. Remember the unfortunate Veth Mam?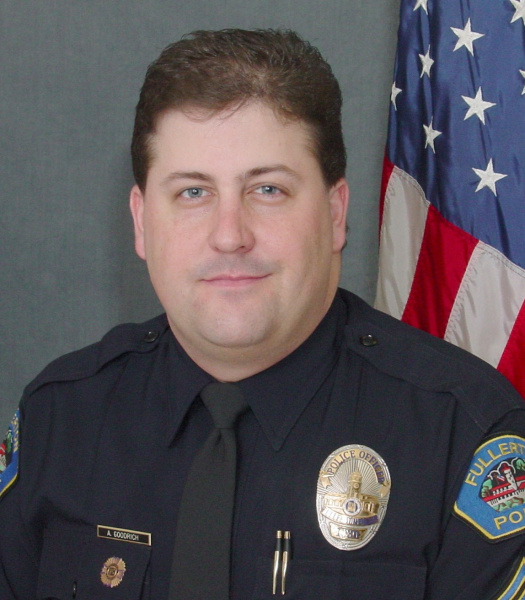 And Sonny himself is no stranger to throwing the wrong guy in jail, but apparently now nobody is willing to run interference for him, including our gelatinous acquaintance Andrew Goodrich who once blew off Sonny's seemingly deliberate misidentification of Emmanuel Martinez that left the guy in jail for 5 months.
Poor misunderstood Sonny has been on paid leave since October, which is costing us plenty, but it still may be cheaper than having him on the streets getting into mischief.
According to his mouthpiece, Michael Schwartz, Siliceo came to Fullerton in 2006 from Tustin. Which makes you wonder why a 40-year old cop would suddenly move to a new employer. Of course because of the obnoxious Police Officer's Bill of Rights, the taxpayers and citizens are not permitted to know anything about Sonny's departure from Tustin. But now we can start to make some educated guesses.
And just for fun, you may remember Mr. Schwartz as the beneficiary of the bungled case our District Attorney tried against the one-eyed Fullerton cop, Jay Cicinelli, who smashed in Kelly Thomas's face with a the butt end of a Taser – right before the homeless man was bon voyaged by the FPD into a lethal coma.