Hope University Architectural Gems At Risk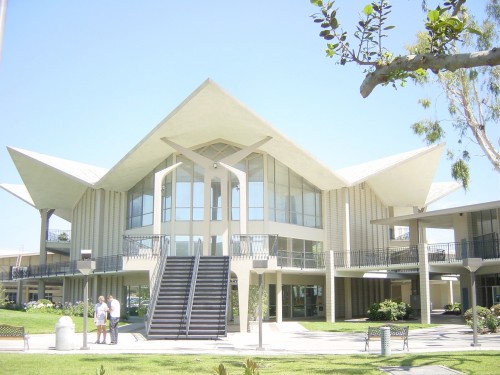 We have it on good authority that when Hope University hightails it from Fullerton to points south, the Exaggerated Modern buildings on their erstwhile campus may be in danger. How come? Because the very entity that built them in the 1960s – CSUF –  is said to be eager to reacquire the property. Based on their recent architectural efforts, a massively overbuilt campus, plus the need to house more students like sardines, the future isn't too hopeful for the buildings on the Hope U. campus.
The complex of buildings that originally served CSUF as graduate student housing, bookstore, and cinema with their glass walls and soaring roofs have been recognized by many for their architectural value – but never by a governmental entity – and in government land planning thats all that really counts. They have not been recognized by the City, the County, or the State as an historical resource and at present have nothing standing between them and a possible wrecking ball except Fullerton Friends willing to work to preserve them.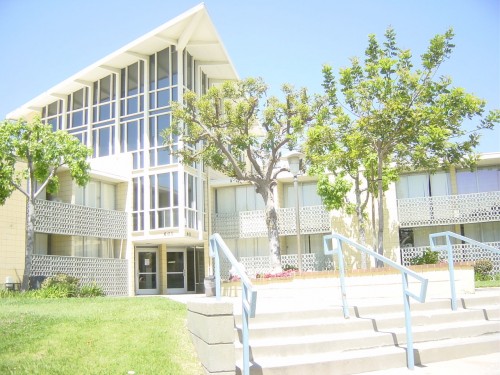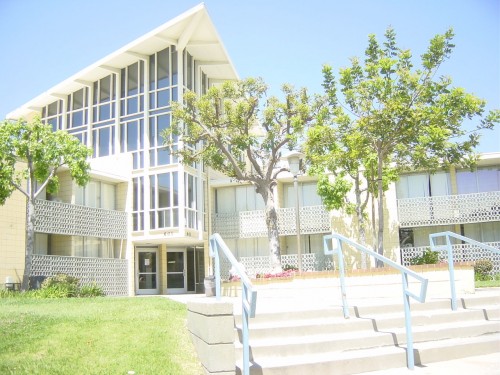 If we set aside the irony of the CSUF buying back property they once owned, and focus on the aesthetic importance and the sound construction used and the opportunity for creative re-use, we can only conclude that these buildings are worth saving!
Please call State Assemblyman Mike Duvall (714/672-4734) immediately to let him know what you think; e-mail Fullerton City Council members (Council@ci.fullerton.ca.us) to let them know that this complex of buildings deserves to be an historic district. Don't forget to call Chris Norby, County Supervisor at 714/834-3440 to ask for his support.
If you are a member of the heritage group be sure to tell your board that you want these gems of modern architecture preserved – unlike the buildings currently being demolished on Chapman Avenue to make way for the "Jefferson Commons" monstrosity.
WORKING TOGETHER WE CAN SAVE THIS RESOURCE FOR THE PEOPLE OF FULLERTON, ORANGE COUNTY, AND CALIFORNIA!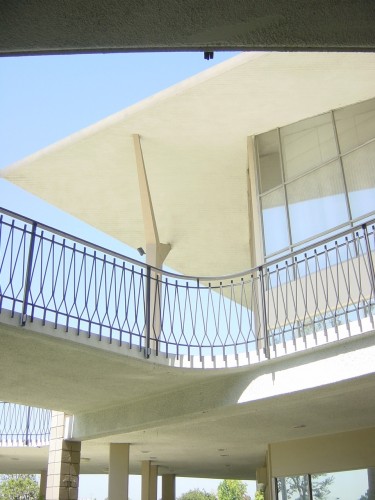 P.S. We have asked our Arts & Architecture Department to develop an educational post to define just what "Exaggerated Modern" is. We hope (no university) you will stay tuned.