Recently Fullerton's Redevelopment Director, Robert Zur Schmiede (who also serves on the planning commission for Laguna Beach) decided to channel his inner MD for an impromptu prescription to the Laguna Beach City Council to ban all medical marijuana dispensaries from the city. An OC Register article detailing the issue is available here, but here are a couple of noteworthy quotes:
"While acknowledging the needs of ill patients to access marijuana, I will not support — and will, in fact, vehemently oppose — the allowance of collectives in the city," Commissioner Robert Zur Schmiede said.

"Why anyone with a grain of sense thinks this is something we should do is beyond me," he added, to some murmurs in the audience.
Let's get this straight:
the majority of voters in California elected to legalize marijuana for medical use 13 years ago
Zur Schmiede is fully aware that there are ailing citizens who have a legitimate medical need for the drug
Zur Schmiede does not have a medical degree
Despite all that, he actively seeks to deny patients access to a drug that a licensed medical doctor has recommended for treatment.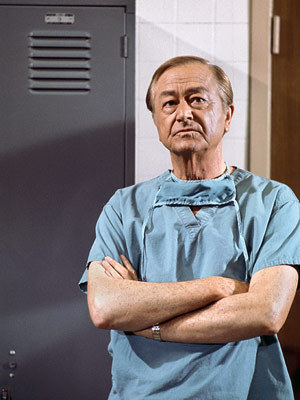 Does Zur Schmiede really have the public interest in mind here? Can we expect this sort of reefer madness to echo in Fullerton? Or can we reasonably expect our city staff to uphold State law?
08/04/09 UPDATE BY THE FULLERTON HARPOON:
We have delved deep into our photo archives and have uncovered this image. And so continuing in the Robert Young leitmotif  we share it with our Friends.