Photo Fun: SparkyFitz's $1.6 Mil Stairs to Nowhere
Being a political creature means keeping your happy face on – even when your happy speech is done. On Saturday our lobbyist-councilperson Jennifer Fitzgerald happily talked up her moronic wooden stairs that don't do anything – $1,600,000 worth of nothing. She was soooo excited (twice). Even her pal Jan Flory was there to help put a shine on this smoking road apple. But when her talk was done, Fitzy sure looked grim walking away from this monumental misadventure in government waste.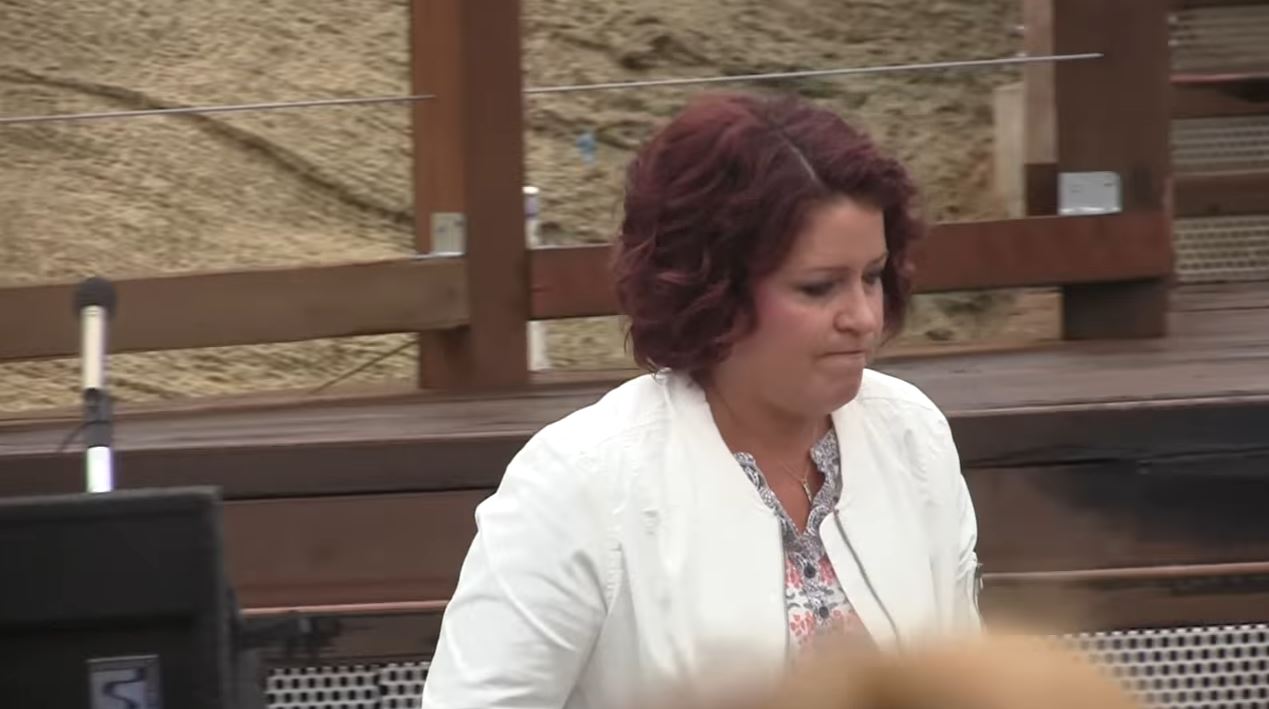 Maybe the enormity of the waste actually set in? Shame? Guilt? Anger?