We Will Find You. Or Not.
The Fullerton PD just publicized these photos of a patrol car that was tagged with graffiti by a downtown reveler over the weekend. The vandalism allegedly occurred while the officers were away on "proactive" foot patrol.

The social media pronouncement was accompanied by some humorous posturing, including the hashtag #WeWillFindYou.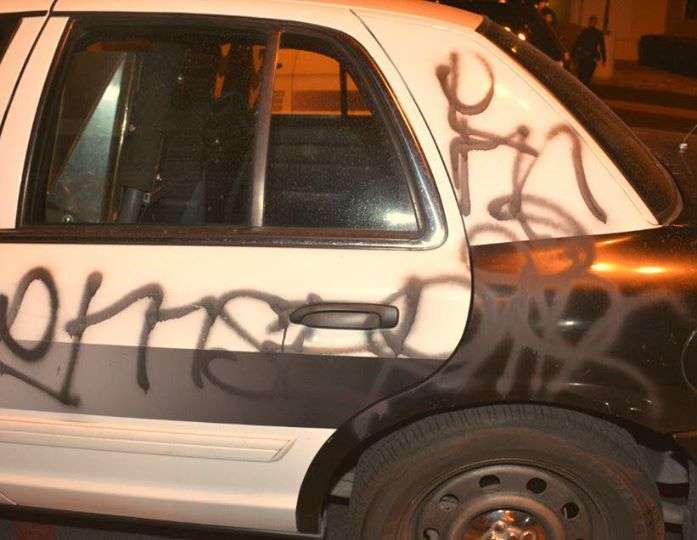 Now anyone who's filed a graffiti or vandalism report in the city of Fullerton knows that these types of crime reports usually get stuffed in a drawer, dismissed as non-priorities. You'd be lucky if you can get a cop to come out and take a report, let alone collect evidence and track down the perp.
In this case, some egos have been offended and so we might expect to see some sort of minimal effort expended. But I wouldn't count on it.