A Trip Up and Down Memory Lane…AKA The Pine Wood Stairs.
Back in May, FFFF documented the lamentable construction disaster of the Pinewood Stairs, a $1.6 million boondoggle created by City staff, whose construction defects were so bad and so plentiful that a reasonable person might even inquire about how we could get our money back. In fact, City Councilman Sebourn mumbled something about getting our money back, then said he was just kidding. Bruce Whitaker said nothing at all. On Facebook City Hall bureaucracy advocate Gretchen Cox cooked up a story about some alleged City "report" that exonerated all concerned.
Nine months have passed and I thought it might be interesting to revisit the site of the fiasco and share a visual tour to take another look.
Here's a typical example of a project with nobody in charge and nobody who knows what they're doing.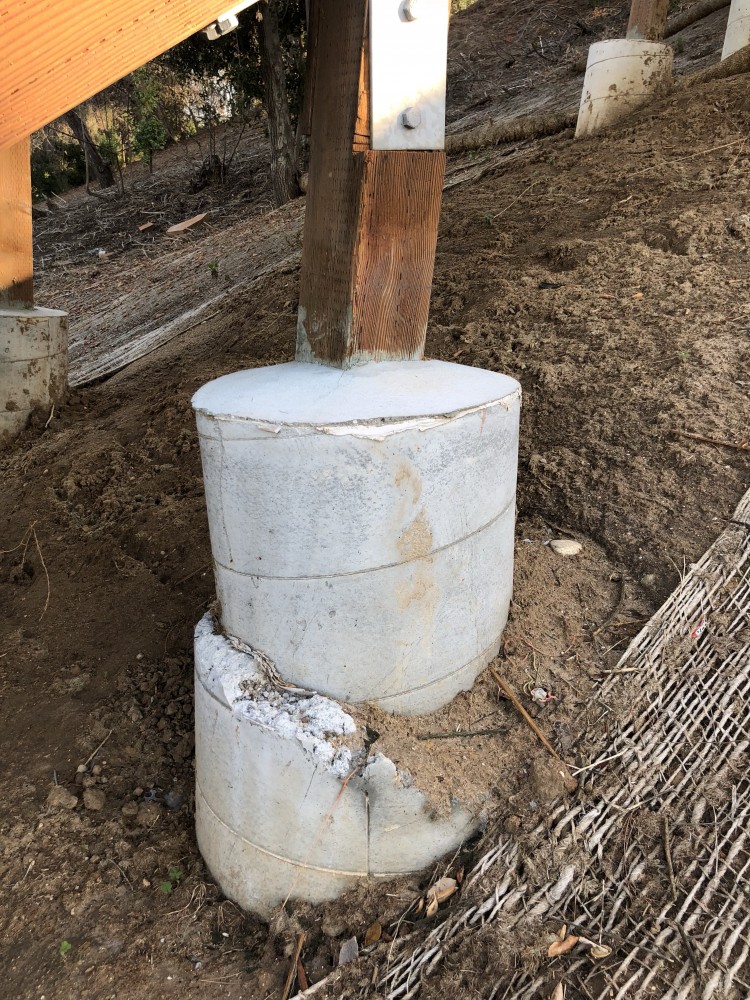 The caisson footings with the wood posts are almost all cracked; some of the posts aren't even vertical. Some of the caissons are out of plumb, too.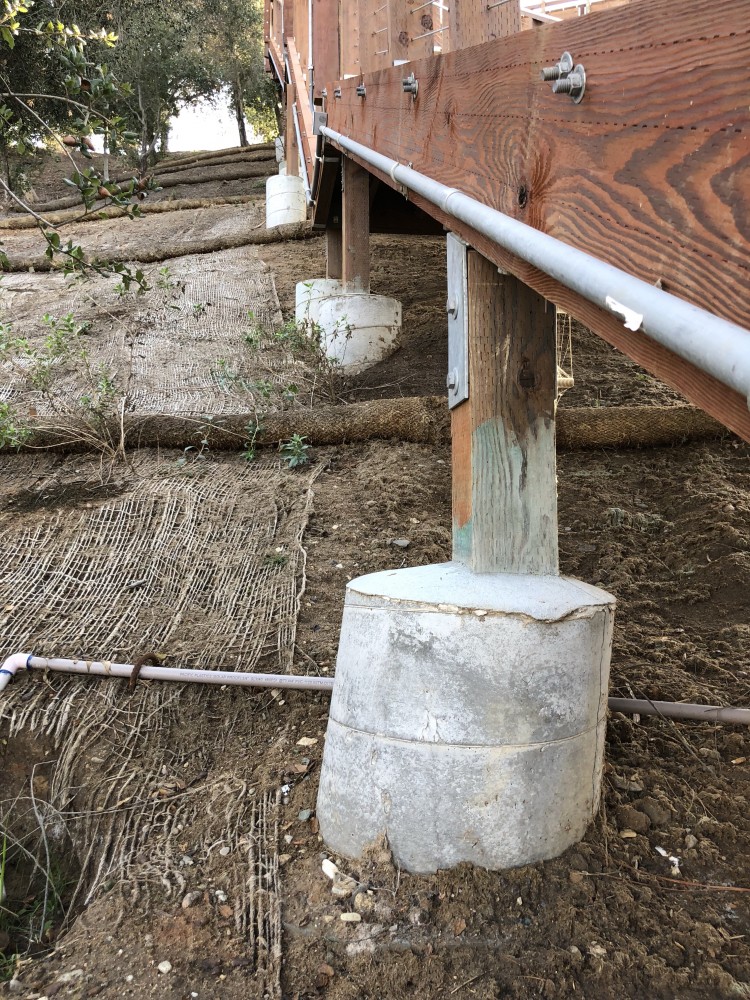 Aspects of the construction reveal building that was cobbled together to make the contraption fit together.
Now, as then, the wooden rails are extremely rough and splintiferous.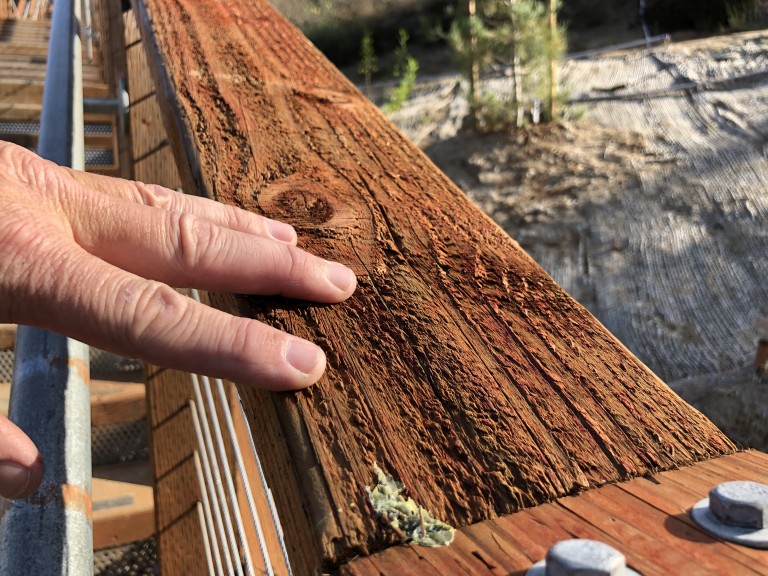 The lack of quality workmanship, structural and cosmetic remains in evidence. And those fraying cable ends? Why, they've been taped! Of course the tape is falling off.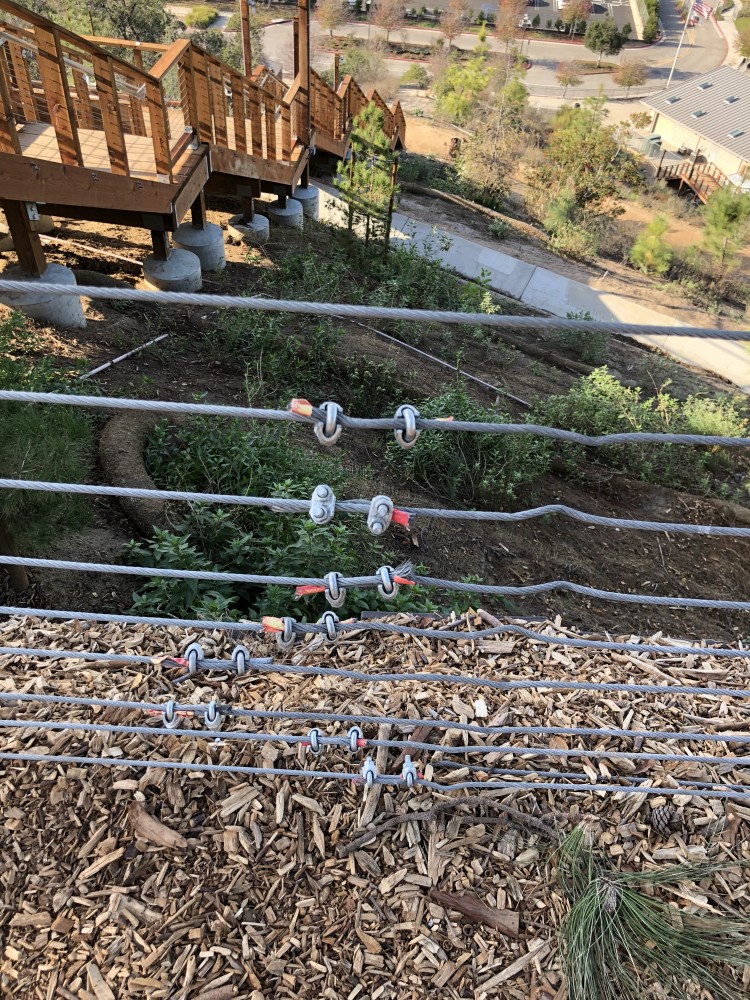 Simple things – like removing the cardboard tube form from the caissons seem to have eluded the City's crack inspection team. Crack. Get it?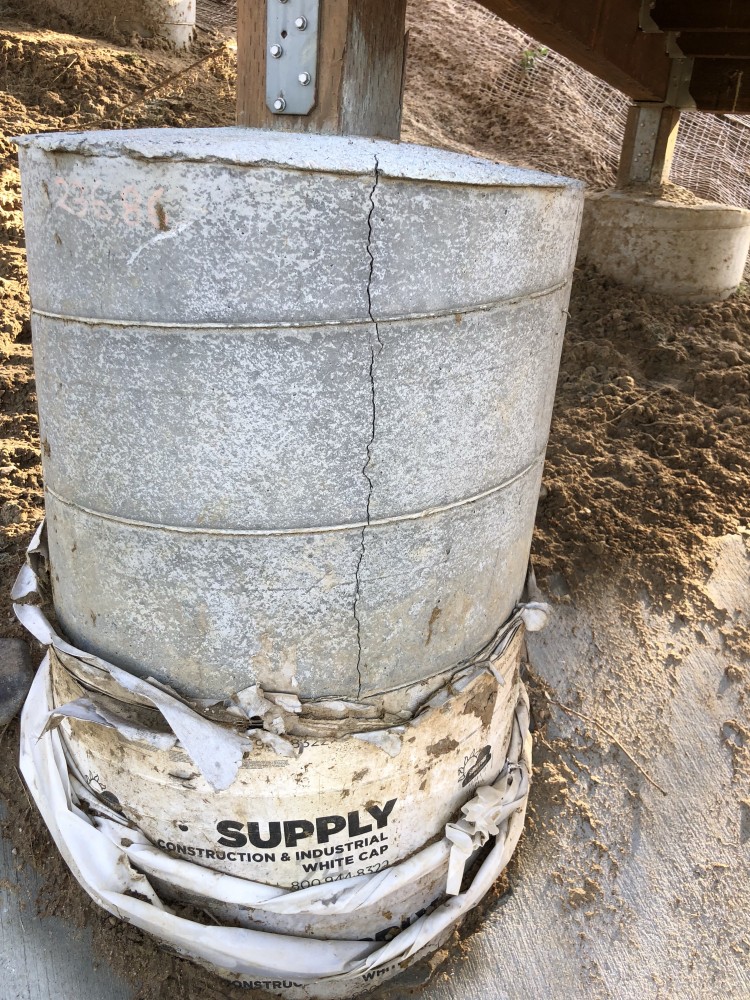 Basic design oversight problems were jerryrigged and never addressed properly at all.
Weird features that are nothing but potential for risk management headaches and taxpayer payouts are still much in evidence – like this trip hazard. Shrug, indeed.
Loose cables. Down the hill goes the toddler.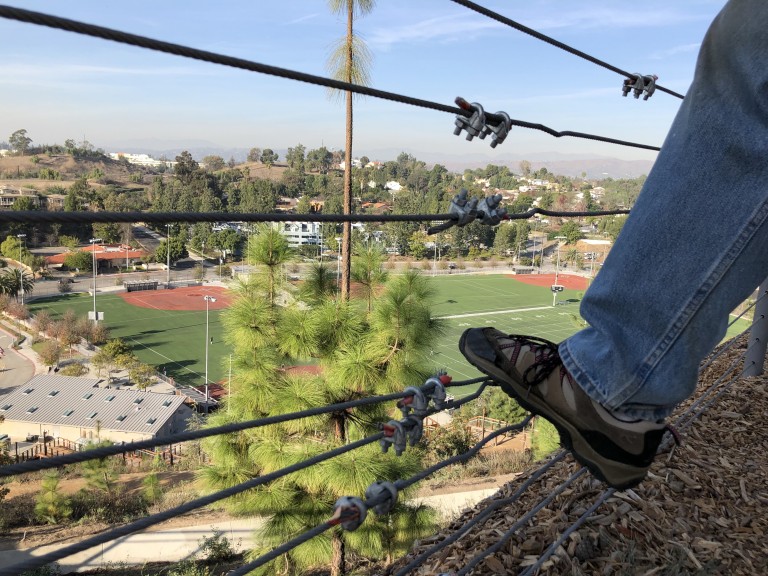 As usual, maintenance of  public property remains a challenge for the City. Loose ends are not their specialty.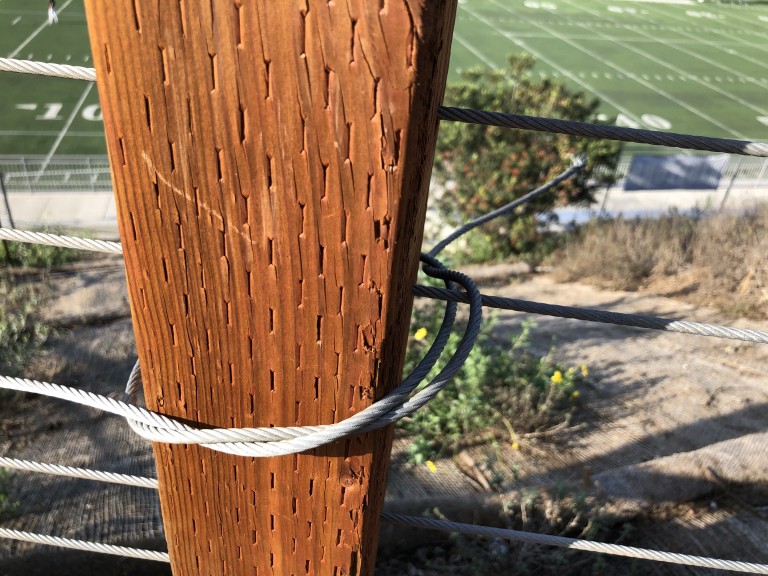 How hard is it to keep a tree alive? Don't bother asking. You won't get an answer.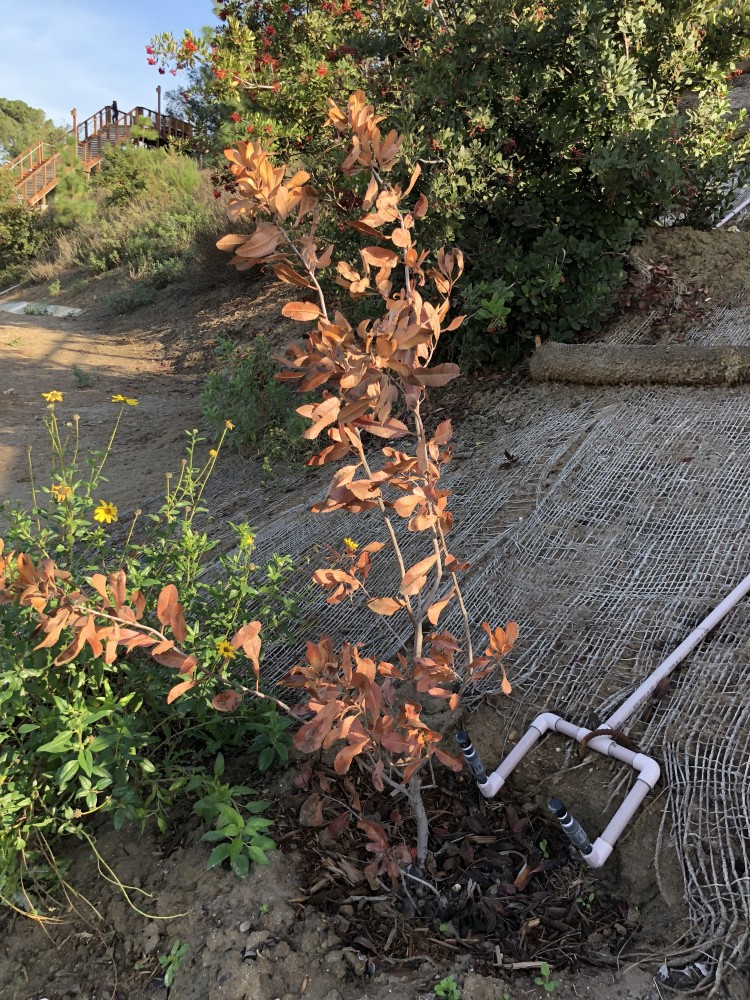 The effects of the inevitable pedestrian shortcuts betray both design and maintenance failure. It looked better on paper.
We have been assured by people who don't know what they are talking about that everything was just grand about this grand failure; but, the evidence did and still does point to the exact opposite: a project that suffered from fundamental design shortcomings, incompetent and careless construction, a construction manager whose only function seems to have been to cash our check, and inspectors who were (and probably still are) a disgrace to their profession.
As you can see driving up Harbor, the City is now building its splendid new entry to the park – including a bridge – costing millions and accomplishing nothing but wasting park construction resources. Apart from the obvious uselessness of the project I have to wonder if it will suffer from the same dereliction that informs the so-called "Pinewood Stairs." Nothing leads me to hope for the contrary.