An Issue That The Mainstream Media Won't Touch
When I posted about my interview with former assemblyman Mike Duvall a week or so ago, we got tons of traffic on the site. An awful lot of people wanted to know what was going on with Duvall – even John and Ken from KFI's popular radio program talked about our post in a lot of detail.
And it was precisely that recognition from non-establishment voices of John and Ken that got me thinking about some big problems we have here in north Orange County that the so-called "mainstream media" just won't touch, and specifically the growing problem with carpetbaggers – political gypsy moths who are so hungry for office that they move, or pretend to move, into another district to run for office. We've spent a lot of documenting the behavior of these people on this site.
If you think about what's wrong with politics and some of the people who want to get their hands on governmental power, the issue of carpetbagging really starts to come into sharper focus.
Let's review what's been going on in north Orange County.
Last year Linda Ackerman, wife of former State Senator Dick Ackerman pretended to relocate from her "top-secret gated community" in Irvine to run for the 72nd Assembly District to replace Mike Duvall. She cooked a phony address at a friend's house in Fullerton.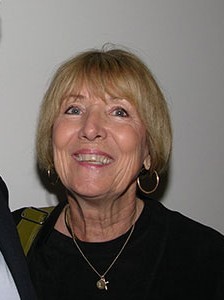 Then late last year somebody called Sue Perez sent up a trial carpetbag balloon against State Senator Lou Correa. With a little coaxing she has mercifully disappeared.
Now we have Lorri Galloway, who has been playing musical residences in the OC 4th Supervisorial District in order to run in the election to replace former Supervisor Chris Norby. Her real home is somewhere up in the hills in the County's 3rd District. Her new addresses since have been provided by a big campaign contributor and contractor to the City of Anaheim. How shady is that?
And then we have the unfolding spectacle of Hide-and-Seek Harry Sidhu, the worst culprit of them all. Here is a guy who simply believes he can buy an election. He believes he's entitled to do that.
This fine fellow is also running in the 4th District election, the latest in a seemingly unending series of political campaigns. His real abode is in the 3rd District, too.
His carpetbagging caused immediate embarrassment for himself. First he created a fraudulent voting address at 2230 West Lincoln in Anaheim: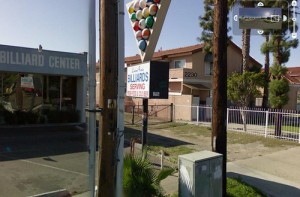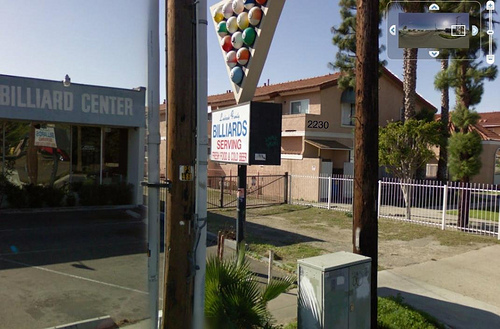 That's right: the somewhat marginal pink apartment building behind the pool hall was his alleged home. Coming from an extremely wealthy guy who lives on a big estate in the hills that lie was so unbelievable, that one short month later Sidhu came up with yet another, only slightly more plausible address on Lucky Way:
But this is where Sidhu really lives: a huge estate that sprawls across a wide swath of the 3rd District. It even has an aviary with exotic birds.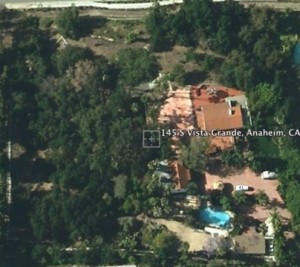 And check out the blatant shamelessness of this guy. He actually did a campaign "kick-off" event fundraiser for his 4th District carpetbagging run at his fancy 3rd District estate – "The Sidhu Family Residence." Damnation, how stupid does this clown think we are? The answer, of course, is very.
Now I ask you: what weird combination of ego, insecurity, lust for power, hunger for recognition, and total disrespect for their would-be constituents animates these people? Whatever that personality mixture is, it's toxic for politics and accountable government. These are exactly the sort of people that need to be kept away from authority at all cost.
Well, we helped get rid of Mrs. Ackerman and Mrs. Perez, and we're doing our best to keep the latest carpetbaggers out of our 4th District. But I see a real trend here, and it's not good. Carpetbagging success is bound to make it even worse.
And that's a real story that people need to pay attention to.