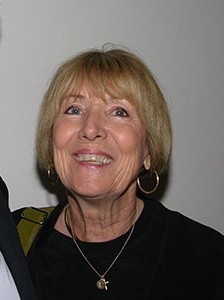 You've gotten a lot of junk mail from them lately, about the 72nd Assembly race, and  mostly reprehensible attacks on Chris Norby. Never heard of this operation with the lame name? Don't feel bad. Hardly anyone else has either. That's because it doesn't make anything, doesn't stand for anything, and doesn't even exist – except on paper. It is a political Independent Expenditure "Committee" that's sole reason for existence is to funnel lobbyist money into political campaigns.
But let's let Repuglican Bigmouth Jon Fleischman tell it:
"Just heard from Jim Nygren the consultant for the Alliance for California's Tomorrow, the Sacramento insider crowd that is ponying up big-time to try and elect Linda Ackerman in AD 72."
Jim Nygren. A political "consultant" who operates a slush fund for "insiders" to get one of their own in power. Redevelopment abusers, gambling interests, etc., etc. These are the real supporters of Team Ackerman. And boy, oh boy do they want their cardboard cutout up in Sacto. where they can put her to work over rigatoni with clam sauce at Spataro.
And check out Fleischman's post: they've lined up the punch drunk Bankhead to provide testamonials for Linda Ackerman, the woman whose husband, Dick, famously coined the moniker "Blankhead"! One letter is meant for Reeps the other for Dems. Geez, they think of everything! But given Bankhead's embarrassingly vacant performance on the council dais lately, one has to wonder if his support is worth much.