"Loophole" Linda Ackerman Dives Headfirst Into Political "Slush Funds"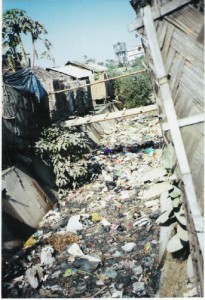 Yesterday Rogue Elephant posted this over at the Orange Juice blog. The gist of the post is that a loophole in state campaign finance laws permits politicos like Repuglicans Jim Brulte and Dick Ackerman to cook up "putative" campaign committees for future office in order to transfer existing campaign balances, raise tons of money from lobbyists for these supposed campaigns, and then distribute the proceeds to exert influence in other elections across the State.
Rogue Elephant notes that Loophole Linda's 72nd Assembly power grab has received $3900 from Brulte's 2014(!) Board of Equalization Committee. What he doesn't mention is that she also received the same amount (the limit) from her husband Dick's similar committee, also for the BoE. Ackerman set up his "2010" BoE committee in as far back as 2006 according an article in the Oakland Tribune that describes the practice.
Why the BoE? Because these useless barnacles have been scraped off the legislature – termed out, but haven't finished working the system, not by a long shot. They need a plausible office to "run" for, even if they have no intention of actually running. In the meantime Brulte actually works as a lobbyist for an outfit called California Strategies –  a collection of former electeds and appointeds working their contacts.So when he gives Mrs. Ackerman money, he can kill two birds with one stone!
Rogue Elephant sums up his take on this pungent mess:
While Linda Ackerman's campaign funding smells of Sacramento's bipartisan Culture of Corruption, it also reeks of a Culture of Creepiness.  Voters and taxpayers should find it creepy to see former politicians and lobbyists using political slush funds to pull the strings of candidates like Linda Ackerman.