After seeing a video of caterpillars connected head to toe endlessly walking in a circle I was compelled to see why they would behave like that. It turns out these were processionary caterpillars. Wellsphere.com offered up the following:
"Jean Henri Fabre wondered what would happen if processionary caterpillars somehow got stuck without a leader. He constructed an experiment where he got a line of caterpillars to go around the rim of a flowerpot and as soon as they filled the rim, he knocked the extras off. Voila. Caterpillars walking in a circle without a leader. He put some food nearby.
The caterpillars walked around that flowerpot without stopping for 6 days until finally some of them died from either exhaustion or starvation. That broke the circle allowing for a new leader and a new direction.
What a powerful metaphor for addiction — where we go 'till we can't go any more.
And for recovery — where we follow a new leader to get out of the circle."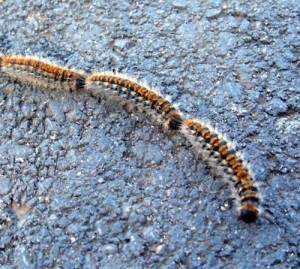 That left me wondering if Fullerton PD would ever recover from their addiction to power and the ensuing abuse with their old "new" leader, Danny Hughes. Are we and the FPD doomed to endlessly walk in a circle? Can this cycle ever be broken and how?