On the Agenda – January 4, 2011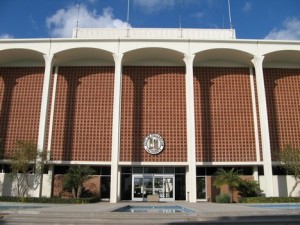 Happy New Year Friends!
We have a council meeting this Tuesday at 4:00PM.  The agenda is a little unusual for a few reasons.  First, there aren't millions of taxpayer dollars being squandered away!  Second, there are no minutes being approved!  Third, it's a SHORT agenda!
Now that I have your attention, what's in the agenda and how will it screw up (or possibly improve) our lives?
Item 1 of the consent calendar is the amendment of the St. Jude Medical Center Specific Plan.  After reading it and seeing the changes, I think it's a pretty good plan.
Items 2 and 3 are donations related to the Police Department.
Next, we move into regular business.  Item 4 is likely to upset more than one applecart.  It seems the Orange County Flyers are looking to move into the pony stadium at Amerige Park , also known as Duane Winters Field.  The team has struggled to draw a crowd but some of the blame can go to Cal State who charges patrons for parking during weeknight games.  Some patrons have complained that the concessions are equal to a major league event in price only.  The agreement states that the cost for any development plans are the Flyers' alone.  That's good since we wouldn't want the Fullerton Redevelopment Agency to spend public funds on for-profit entertainment, now would we…
Item 5 might place pianos all over town, much like the sheep and hearts that have shown up over the years.
Item 6 amends the municipal code so that the council can appoint replacement council members in the event a member resigns before completing their term.  As you may recall, a few members were dumbfounded by the process and needed significant hand-holding.
The next meeting, scheduled for January 18, 2011, has a full agenda.
Public Hearing – PPI's – cont. from Sept. 21
Direct Appointments to Commissions/Committees
Presentation – Progress Report by OCTA on SR 57 Widening
Amend Public Nuisances Ordinance
Revenue/Fee Recap
Draft RFQ – Downtown Core & Corridor Specific Plan
Presentation – Future Farmers of America
TCC Recommendation – Euclid Street – NSA and Loading/Unloading
TCC Recommendation – Acacia Ave – NSA & 1 Hour Parking
TCC Recommendation – Williamson Ave – 30 Minute Parking
TCC Recommendation – Brookdale at Ford/Jacaranda/Ford – 2 Way Stop Control
Federal Appropriations Projects (Let's blow tax dollars from out of state because we done blew through our constituents'!)
Closed Session – Labor Negotiations
Amendment to Coop. Agree. – OCFA – FTC Parking Structure
Fox Theatre – Operation/Maintenance Expenditures
Outdoor Dining & Public Right of Way Encroachments – Cont. from 12-21-10
Minutes – December 21, 2010 and January 4, 2011
Korean/American Festival Update
Closed Session – Property Negotiations – Muckenthaler (more bailouts)
Fullerton Police Officers' Association Donation to Explorers
And for February 1, 2011:
Advisory Bodies Representation
Richman Athletic Field Improvements
Resident Permit Parking – 600 Block East Princeton , Almira Ave , Sycamore Ave , Melody Ave
Public Hearing – FTC Cost Recovery Fee (Cost Recovery, also known as Justification for Higher Taxes)
Mid Year Budget Report (we're broke)
Fullerton Golf Course Irrigation Project