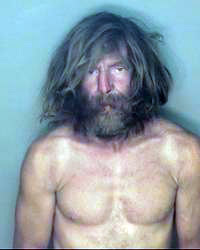 Friends for Fullerton's Future is now owned and operated by a brand new collection of miscreants, malefactors and truth-tellers. Sure, some of our old Friends will still be here. Some new ones, too.
In 2013, the previous proprietor of this esteemed institution decided to shut it down – after thousands and thousands of posts and hundreds of thousands of comments. In 2010 and 2011 FFFF was named the Best Blog in Orange County by the OC Weekly. Well, guess what? We're back.
On a hot July night in 2011 a sick, homeless man was bludgeoned and suffocated to death in one of our gutters by members of our own police department. He choked to death in his own blood as the cops that killed him were nursed for their scrapes with soothing words, Bactine and band aids. A supposedly distraught mother and father were bought off with $6,000,000 of our money, in order to keep the truth from us.
And what the Hell has happened in Fullerton the meantime?
In 2012, a new 3-2 city council majority emerged, belligerently determined to eradicate the memory of Fullerton's second recall; blindly determined to ignore the Culture of Corruption that pervaded the Fullerton Police Department. You remember that culture? Remember the names: Rincon, Mater, Major, Hampton, Nguyen, Mejia?  Search our archives, Friends, to remind yourselves.
Jan Flory, Doug Chaffee and  Jennifer Fitzgerald replaced the Three Bald Tires – Bankhead, McKinley and Jones – as proprietors and caretakers of the corrupt Old Regime and as custodians of the silence.
It is four years later. Now our streets are choked with traffic that will only get worse with the advent of new massive projects created to enrich a few developers, their "consultants" and their lobbyists.
Lobbyists? Our own mayor is a professional lobbyist. She says she wants us to  "participate in building a better future for our city." How? Apparently, by promoting more gargantuan housing development by her own future campaign contributors, while turning a blind eye to the incredible waste of resources spent policing the downtown booze-fueled free-for-all created by her predecessors and her own current campaign contributors.
Hundreds of millions of gallons of water have been poured into leaky Laguna Lake by the City government as Fullerton citizens have been forced by their own government to let their landscaping die. In the past four years, $45 million dollars have and will be been transferred from reserve accounts to keep the City solvent, as our own mayor takes credit for a "balanced budget."
Are things changed? You tell me, humble readers.
Oh yeah, we're back. And we're kind of pissed off.