The Fringies: Worst Political Candidate of The Year
Cherry-flavored, glow-in-the-dark, radioactive Jebus! Who could have supposed that 2009 could have been topped when it came to really awful and horrific political candidates? But it was. By 2010. And it wasn't even close.
2009 brought us the spectacle of Chris Norby running for County Clerk to preserve our birth certificates from the silverfish; and the hideous Linda Ackerwoman, an Irvine claim-jumper whose appalling repuglican candidacy for State Assembly resembled a jail break though a swamp more than a political campaign.
Well, Hell! They were just getting us warmed up.
In the category Worst Political Campaign 2010 we roll out the following rogues gallery of nominees:
1. "Hairball" Harry Sidhu. A bozo who is so damn stupid his first 4th District Supervisorial campaign move of 2010 was to pretend to live in a roach-infested apartment next to a pool hall in west Anaheim so he could qualify to run. Of course the "mainstream media," the repuglican ass-kissers, and our do-nothin' DA ignored this flagrant perjury. But we didn't. From there on out it was all downhill for Hairbag, including a second fake address, inchoherent statements, more carpetbagging, embarrassing press releases, all around assclownery, and two humiliating defeats. Arf!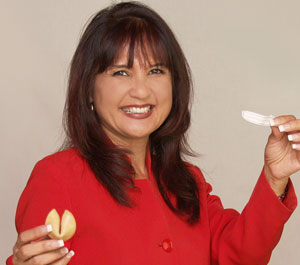 2. Lorri "Lorraine" Galloway. Another Anaheim Hills denizen who created at least three fake abodes (2 illegal) to run for the same seat as Sidhu. Her manifest idiocies, including the unintentionally hilarious "Lorri in 4th gear" video series (and the now world-wide youtube sensation "Poor Bella")  identified this brain-dead clothes horse as the utter lightweight she is. Her checkered past revealed all sorts of scams that would have made Elmer Gantry weep bitter tears of envy. Oh, Anaheim! I lift my leg on thee!
3. Roland Chi, a creep who by all appearances was run out of Garden Grove and took up shop in Fullerton. His disgusting grocery business was busted for serial health code violations in which numerous people were food-poisined, and he dodged prosecution by giving some of his precious bodily fluid to the DA. Meantime, in Fullerton he organized a political sign theft ring headed up by his own father, violated IRS rules by politically pimping a non-profit, and got a Korean church to illegally promote his campaign. Almost nobody was fooled by this sleazy slime-suck except the Fullerton Police and Fire Unions that recognized a kindred spirit, and that whole-heartedly endorsed his sleazoid scampaign.
Wow. What a year!