Let's Talk About The Great High Speed Train Robbery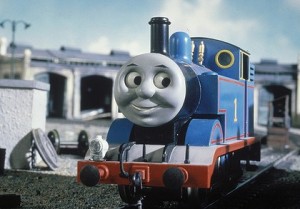 Down in Anaheim Cynthia Ward (aka Colony Rabble) has been trying to raise the profile of the California High Speed Rail (CHSR) project that will inevitably cut a swath out of neighborhoods as it makes its way to Curt Pringle's Platinum Triangle Ghost Town.
In Fullerton (except for us) I've heard nary a word.
It's pretty evident that this massive boondoggle was promoted to bamboozle the State's electorate into floating another 10 billion dollars of indebtedness and to divert it into the pockets of huge engineering and public works contractors. Conservatives used to call this income redistribution. Now some of them call it jobs, jobs, jobs.
It is telling that Repuglicans Curt Pringle and Harry Sidhu both back this massive waste, plus the unconscionable OCTA uber-subsidy for their ARTIC choo-choo stop, as does Anaheim's own Precious Princess Lorri Galloway, a union puppet who can be expected to do anything necessary to promote expanded union membership.
But I digress, yet again. Damn. Sorry.
How come there has been almost no discussion about this monster project and its potential right-of-way through Fullerton? Buena Park has recently learned to its dismay that the HSR will either take out part of their station or dozens of newly built houses built as part of a TOD scheme. Does our City Council know something they're not telling us?
So what is happening in Fullerton? There is only one available route from BP to Anaheim, of course, and it will have to follow the BNSF/old UP rights-of-way. What will this mean to property owners and businesses in the way? What sort of traffic disruptions will this cause over the major north-south streets over the years? Aren't we entitled to know?
At the January NUFF forum Shawn Nelson came out against the HSR; but what of the other councilmembers? Isn't it time for a public hearing on this topic if, indeed anybody in City Hall is serious about transparency?
Shawn? Sharon? Pam? Dick? Don? Is there something you'd like to share with us? Why not agendize this issue. Now. Let's have at it out in the open.
And maybe this should be a campaign issue for the fall. And maybe we need somebody on the OCTA like Nelson who is not going to just go along with Pringle.
P.S. For some fun watch this CNN video that is really little more than an infomercial for HSR: what a sweet deal for the tiny percentage of California's 40 million people who just have to get between LA and SF in a hurry (they won't, of course).
Try not to giggle at Pringle's performance, if you can.