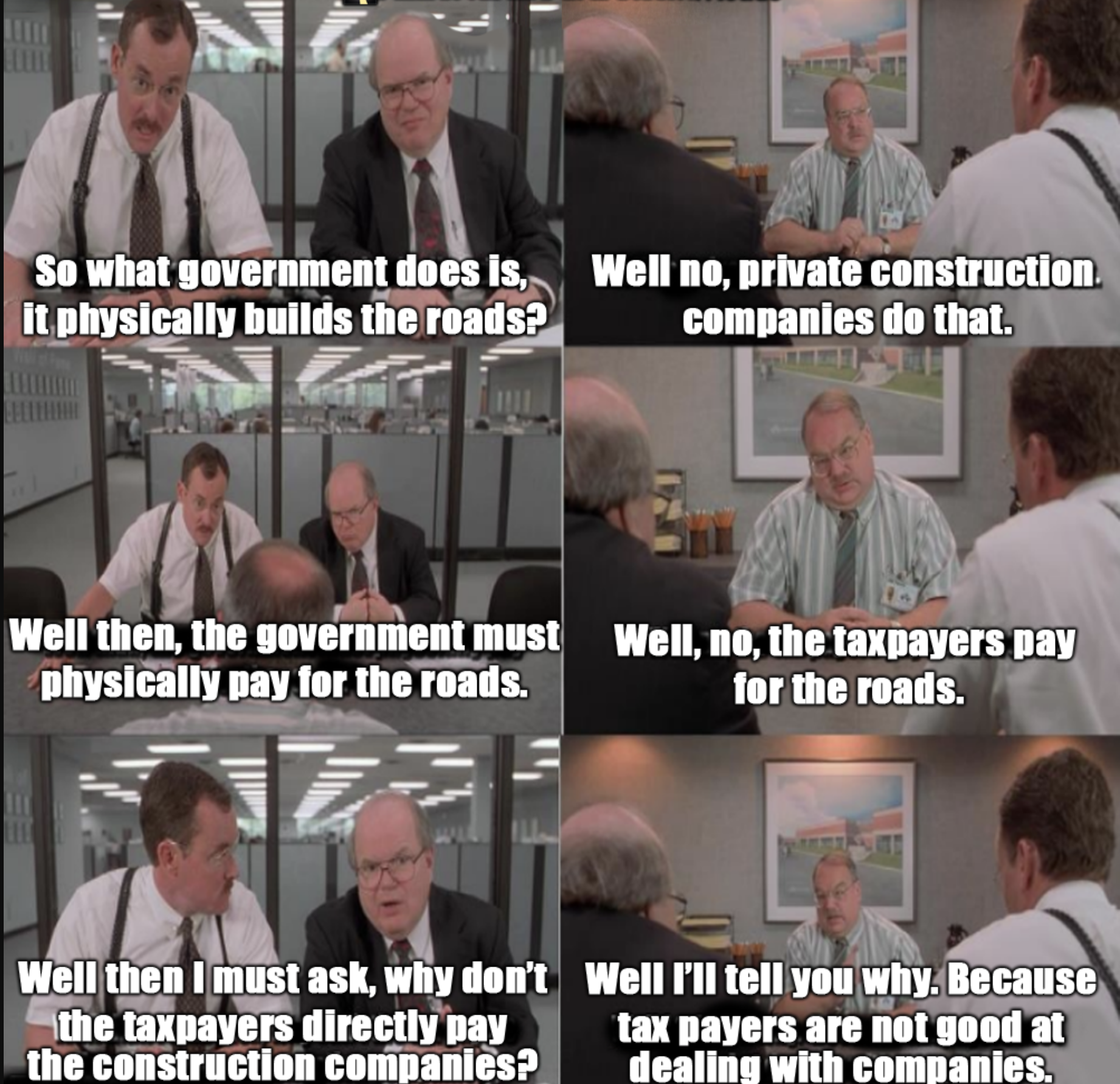 At the last Parks and Recreation Commission meeting, City Staff asked the commission to approve a "Parks and Recreation Master Plan" on which they wanted to spend "$236,295 + $51,750 for an optional arts component".

What that amounts to is over 1/4 of a Million smackers so a consulting firm can put together a plan for how to do the jobs that we pay staff to do year in and year out. Here's staff's actual justification for why we need to pay for this "master plan":
"Without a current masterplan, making decisions on what communities need in parks and amenities becomes very difficult. A large component of the master plan process is to ask the community what is important."
Imagine sucking at your job so hard that you need to hire a consult to tell you how to prioritize your decision making process. They claim they need to hire somebody to talk to us plebs because, well, I assume that the denizens of the Crystal Palace that is City Hall might fear being dirtied and despoiled by the stain of the common folk.
The 2020 numbers aren't up on Transparent California but as of 2019 (before they shitcanned the P&R Director Hugo Curiel), we were spending approximately $1,167,647.43 a year on staff. That's in one year and doesn't count the part timers who were mostly laid off in 2020.
That's over a million dollars a year on payroll for people who don't know how to prioritize or manage your parks. And no, I'm not being mean – they themselves asked to spend over $236k so SOMEBODY ELSE could "ask the community what is important".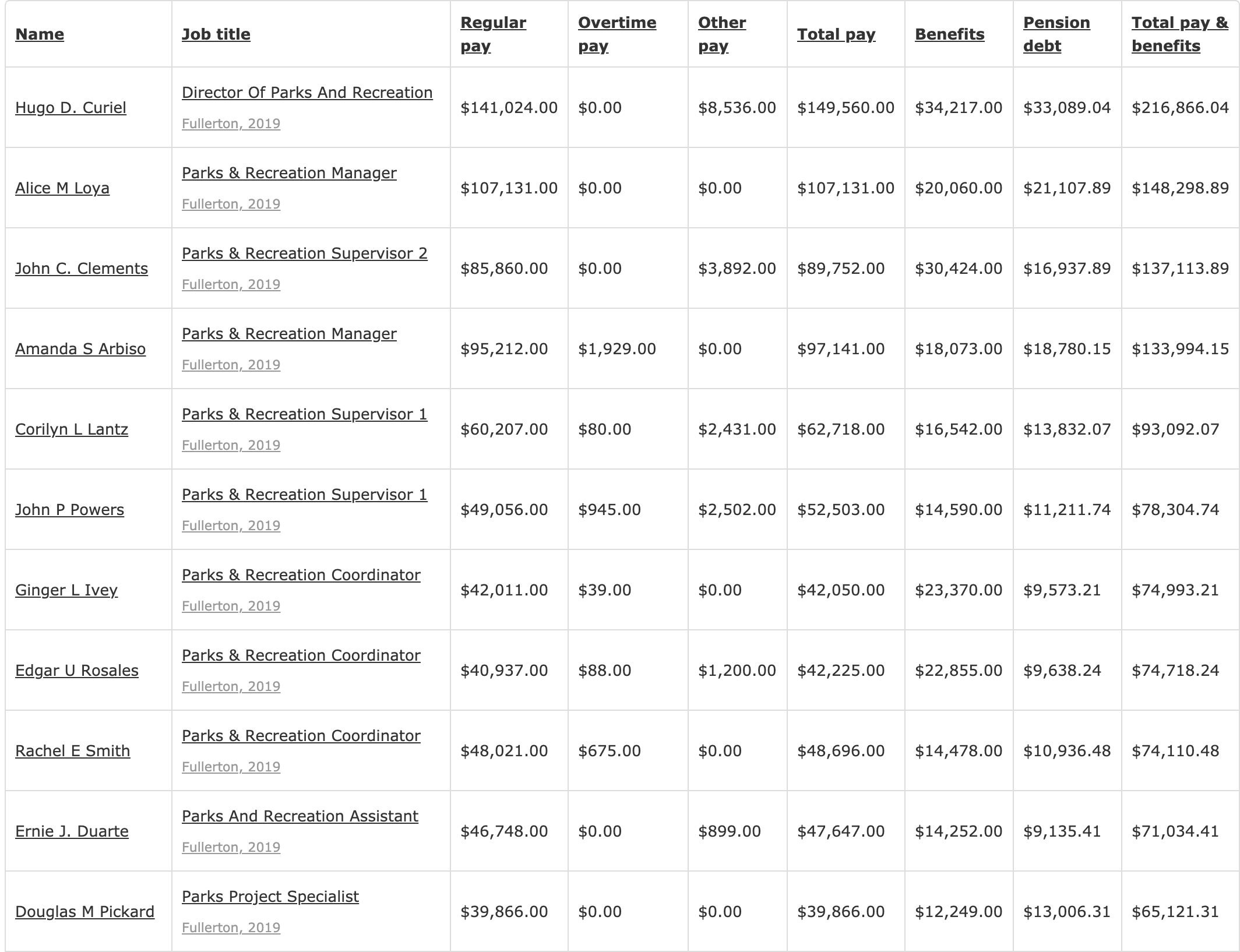 What, the ever loving hell, do these people actually do? They don't write grants because we hire consultants & vendors for that. They don't design parks because we hire consultants and vendors for that. They don't build parks because… yup – vendors and consultants. Hell, the funding for the parks largely comes from the Park Dwelling Fees which is a byproduct of what the Planning Department does so you can't even credit P&R for THAT.
Every time we look around, City Hall is trying to throw more and more money at people to do the work of the very people inside City Hall because gosh darn it, it's just so hard to put up a survey or ask a question on Facebook. So instead we need a connected vendor to wine and dine staff (to get the contract) so they can post on Nextdoor and hold useless "community meetings" where they spend their days trying to sell people on things they never wanted, asked for or need. This is how the Fox Block study session included the ridiculous "street car" and how we got a paid parking pilot in downtown.
Thankfully sound minds prevailed and this nonsense was voted down by the P&R commission but expect staff to take it straight to City Council and for the complicit council to approve this payout because if there's one thing staff IS good at it – it's convincing the idiots on the dais that staff is too inept to do their jobs but somehow too necessary to just outsource entirely.
Maybe some day enough residents will figure out how they're getting screwed by these incompetent asshats at City Hall and demand accountability of our "elected leaders" but don't count on it.