When Jan Flory came back to council she extolled her virtue of no scandals – and then her son Mike clearly decided – Challenge Accepted.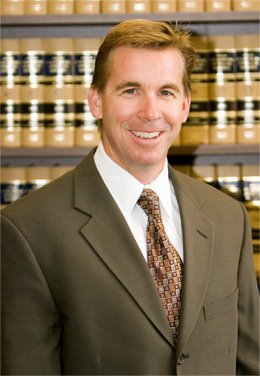 We really don't want to write about this issue but it's one which points to a pattern of problematic behavior that needs to be addressed. A pattern of behavior by a man who works around minors for the OC DA's office and was recently convicted of PC 415(2) – Disturbing the Peace – in a case that originally involved a battery charge, PC M242, allegedly against a minor.
This new story is pretty simple. Somebody wanted a photo of Tickle from the show Moonshiners and that somebody asked the question of the wrong Mike. Instead of sending the message to Mike [Redacted] they sent it to Mike Flory. And instead of getting a photo of Tickle they got a photo of Flory's junk.
To make this news it needs to be stated that that somebody – was Mike Flory's niece.
Our victim's own 8yo daughter was sitting with her when the offending message came in and she quickly deleted it so no, we will not be showing the photo here on FFFF but to satiate your dirty bird desires here is a stunt cock: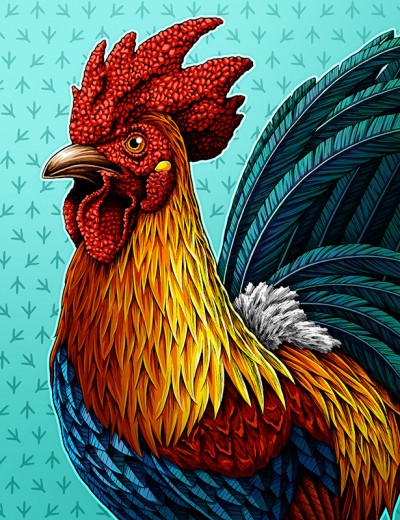 When his niece, who we should clarify was a flower girl in his wedding, got upset he doubled down claiming to want to "get up in those guts". To his niece.
Now we're no prudes and we normally don't care who sends what to whom consensually – but this was an unsolicited genital pick sent to a family member. All from a man works for the DA's office in the Juvenile justice department.
How do we know this happened absent the photo? We had to verify a few things.
First we have the messages that came after the offending photo: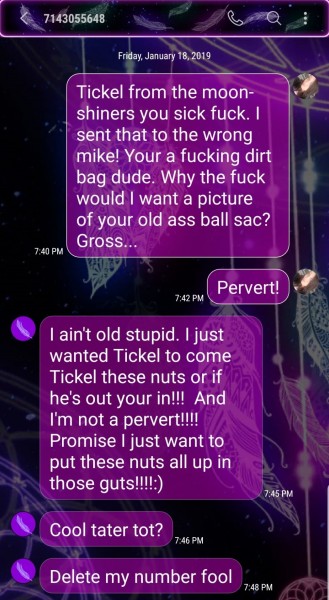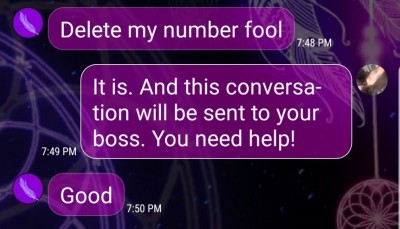 You'll notice on that first screenshot that the phone # is 714-305-5648. How do we know that's Mike Flory?
Well, that was a small problem. As many of us have to remain anonymous here on FFFF due to retaliation and threats we didn't exactly want to call a Deputy DA so we punched the number into the internet and up camethe State Bar of California website with: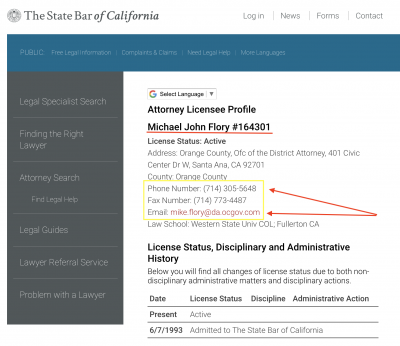 The allegation then is that Mr. Flory is sending unsolicited dick pics from the phone # he has registered with the State Bar of California. Before people start complaining that this is Doxxing, no it isn't as Mr. Flory has provided this to the State Bar as public information and it is easily searchable as just demonstrated.
But there's no photo so how do we know one was sent? That's what call logs are for: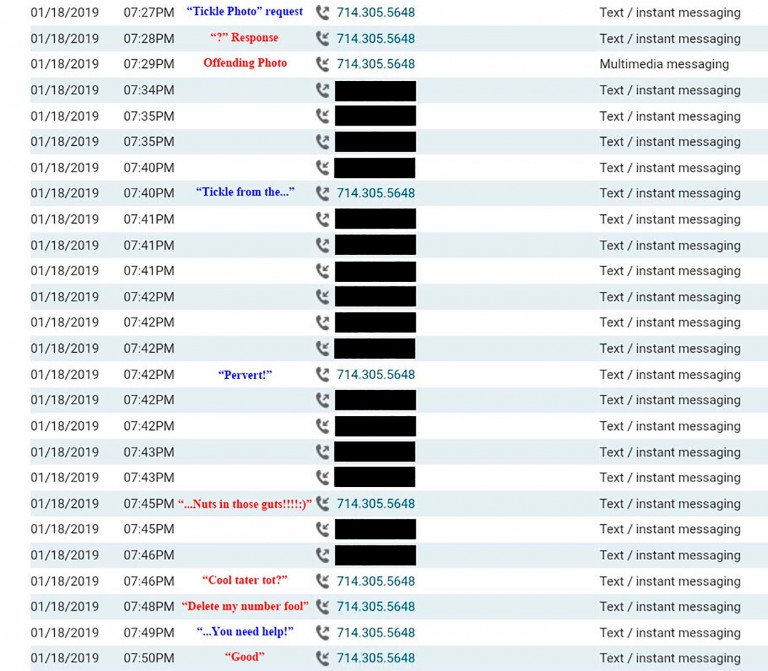 We wanted to make sure there was a "there" there before running this piece and after some due diligence have every reason to believe that this happened as described to us based on the phone calls and texts we have had with Mr. Flory's niece as well as the supplied evidence and a few character witnesses we have spoken to in the last few weeks.
This is an issue of integrity and ethics but also one of propriety in a District Attorney's office which has been plagued with years of scandals, cover-ups and bad actors. This is a chance for our new District Attorney, Todd Spitzer, to show us that he doesn't tolerate such behavior in his ranks and that he expects his staff to be better examples to the public they serve. To be humble and apologetic instead of sickos with no sense of shame.
We offer this as a challenge. The ball is in your court Mr. Spitzer. Are you going to continue the sordid legacy of Tony Rackauckas and stand behind such behavior or are you going to try to finally bring some dignity to the OC DA's office? We and many others will be watching.