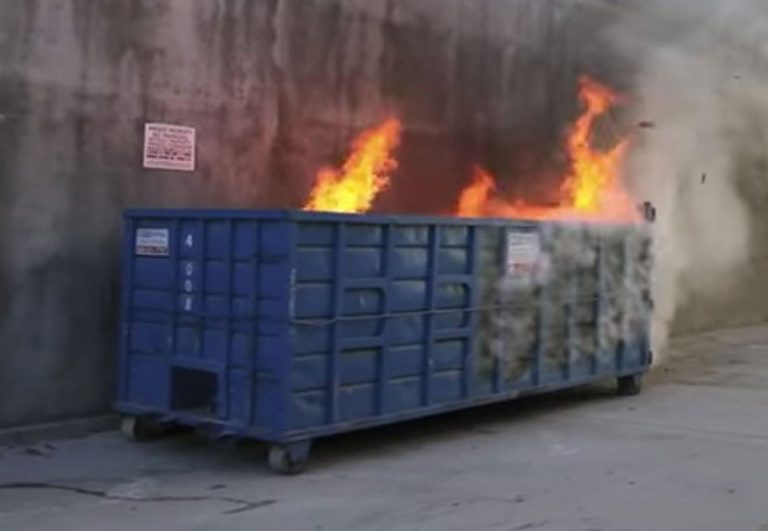 This Tuesday, at the request of the Fire Heroes Union, the Fullerton City Council will vote (likely 3-2) to light $68,000 dollars on fire to get a bid from the Orange County Fire Authority (OCFA).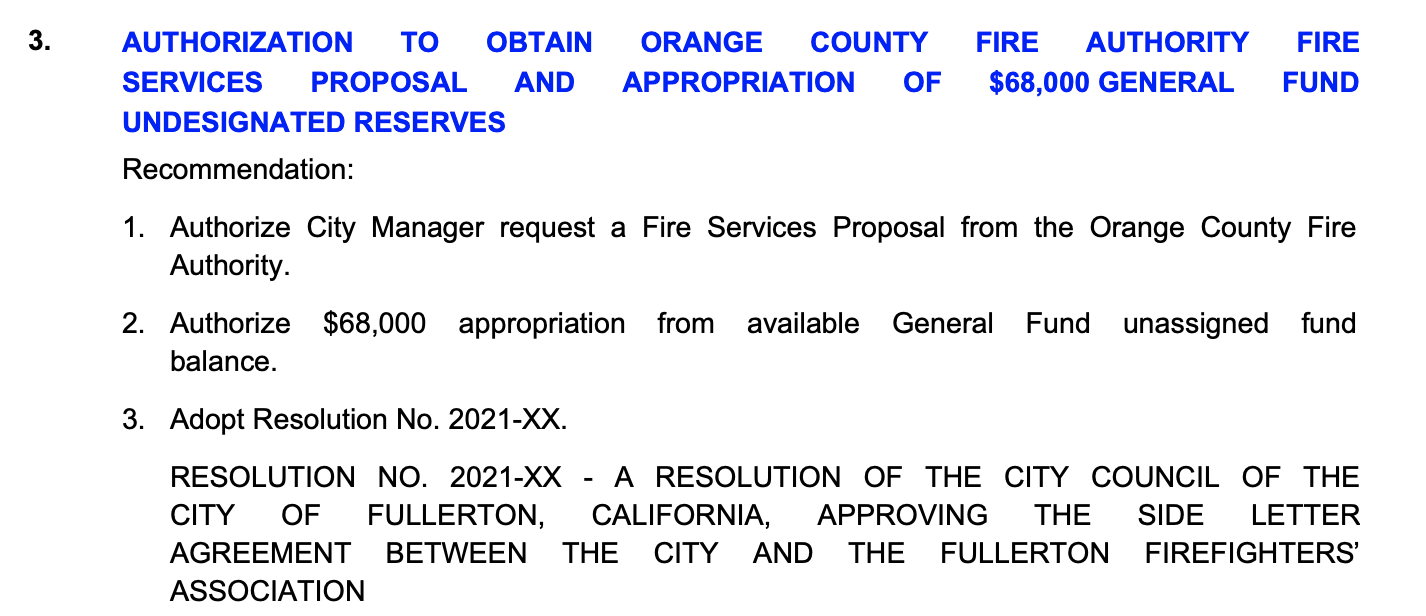 This is a scam and just a waste of your tax dollars.
Don't believe the fiscal lies being told here, none of the disingenuous liars who will vote for this care about your tax dollars and they're certainly not going to get rid of Fullerton's Fire Department to jump to OCFA.
The entire point of this bullshit bid is leverage to justify a raise for the Fire Department. Nothing more, nothing less.
I'll prove it by using Council's own agenda from the exact same meeting this coming Tuesday: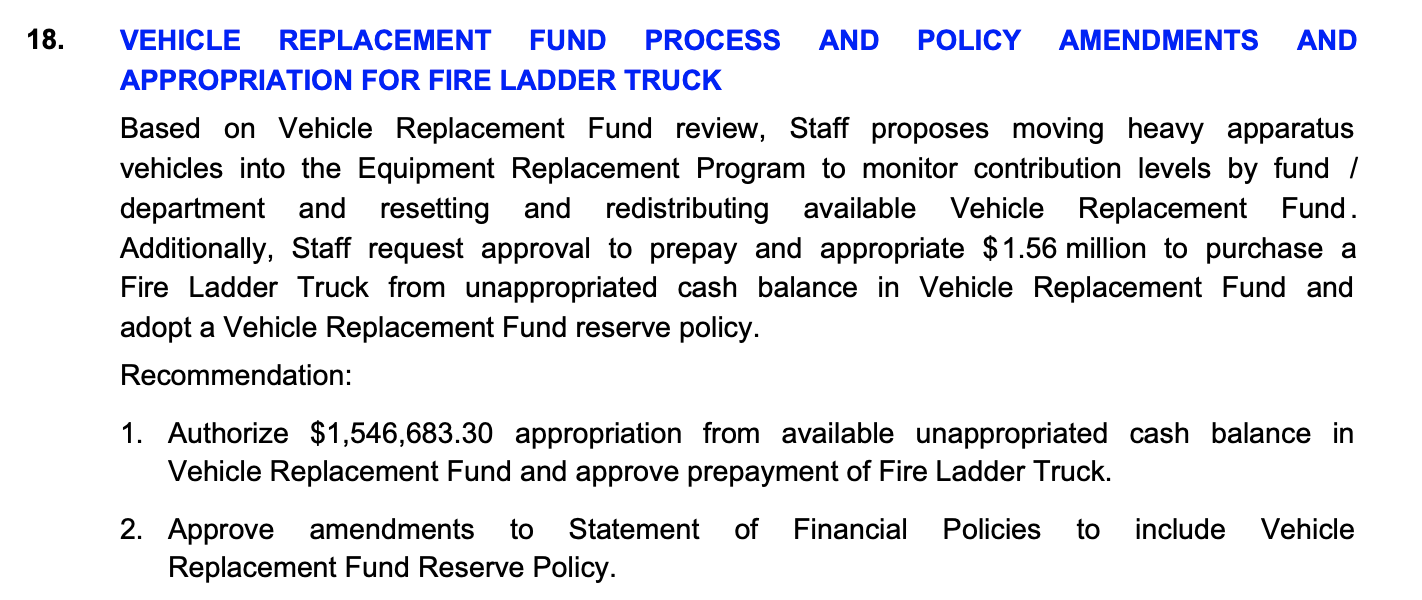 When you join OCFA you typically lease all of your equipment to them at no cost and all of your fire facilities for $1/year (as Garden Grove did a few years ago).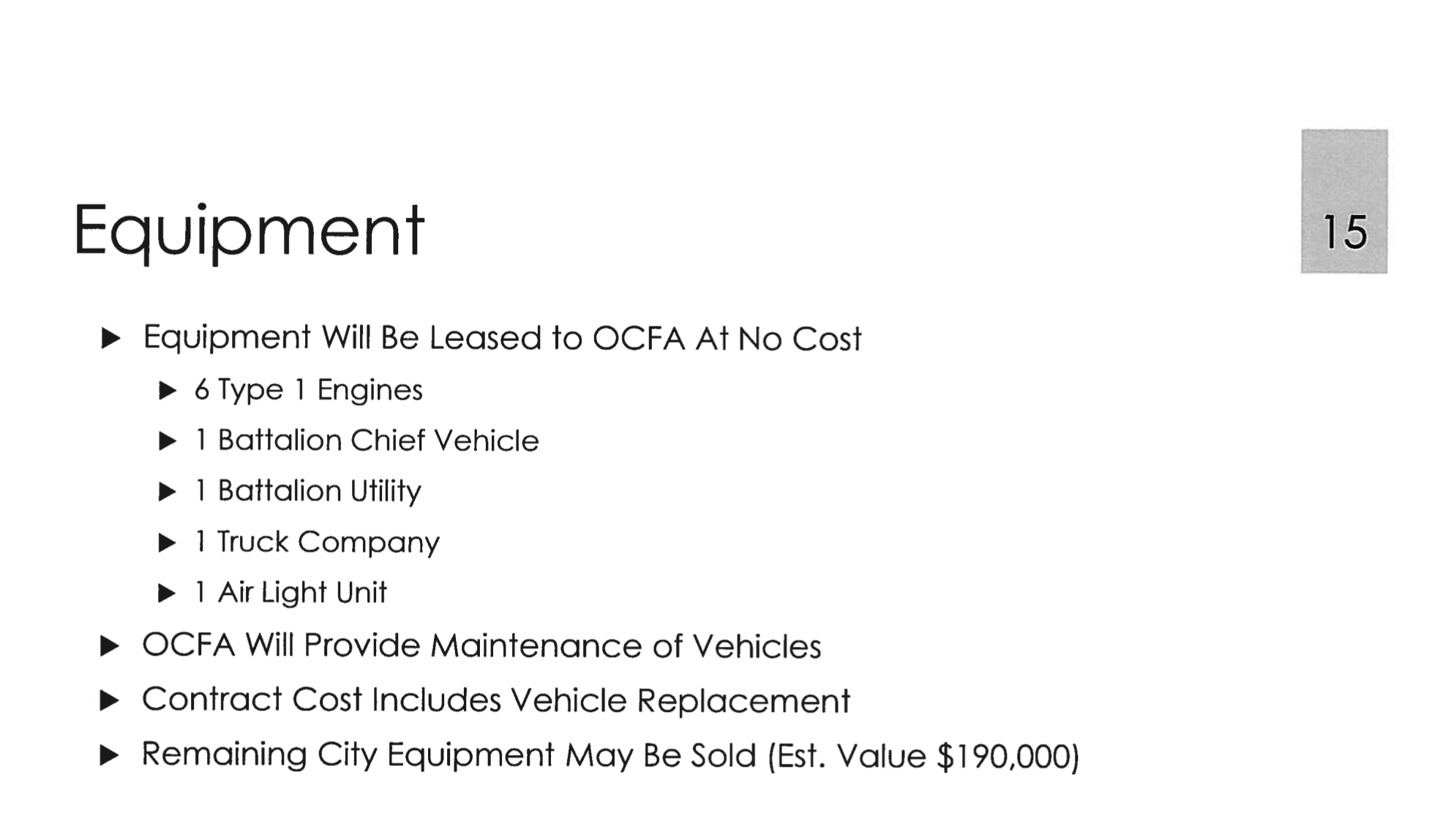 To take this bid seriously, you would have to believe that council is SERIOUSLY considering a bid to change to OCFA and is simultaneously spending $1,546,683.30 to buy Fullerton Fire a new ladder truck that they'll just gift to OCFA to use as they see fit.
If we went to OCFA, it is them and not us who would decide where trucks (apparatus) would be stationed in order to best serve the cities under their jurisdiction. Thus it makes zero sense for Fullerton to buy a new truck when it might not even stay in Fullerton.
These conflicting agenda items would make no logical sense if this bullshit OCFA bid was serious. But it's not serious.
This is just the council Dems lighting your tax dollars on fire, well, because screw you, they need to help a union argue for more of your money later during negotiations. Silva, Jung and Zahra refuse to take their role as representatives of the residents seriously any time a union rears it's ugly head and this is just another gross example.
If the Fire Heroes Union wants this bid so bad they can pay for it their damn selves considering they have no issues spending their own money to try and raise your taxes (Measure S campaigning) or to pick your City Council (campaign contributions).
Your roads suck, your services are getting more expensive and you're constantly being asked to do more with less by City Hall and City Council. Hell, the City asked you to donate Christmas decorations this last season because they're so broke.
But not broke enough to avoid spending $65k of your money to help a union at the negotiating table.
If this bid was serious then the council would be getting bids from LA Fire and Placentia as well as OCFA. That's how you find out the best services with the most benefits fort he residents at the best price – by shopping around. So of course they don't want to do any of that.
Later this year when the City is selling everything not nailed down, and a few things that are, remember this moment when these disingenuous liars spent your money on political theater to help out the unions who will always put their interests above your safety.