Fullerton is Pan-Handling for Decorations
Welcome to Fullerton. Instead of working for solid solutions to tough financial problems the city is pan-handling for Holiday Decorations to make sure YOU see/feel the pain for their malfeasance now that their Hail Mary Pass of Measure S got blocked and blocked hard.
I'd feel remiss if I didn't point out that the city is asking YOU to donate to the government so they can decorate in the most politically neutered and poll-tested way possible. We all know they won't be putting up any religious icons for fear of offending people around religious holidays.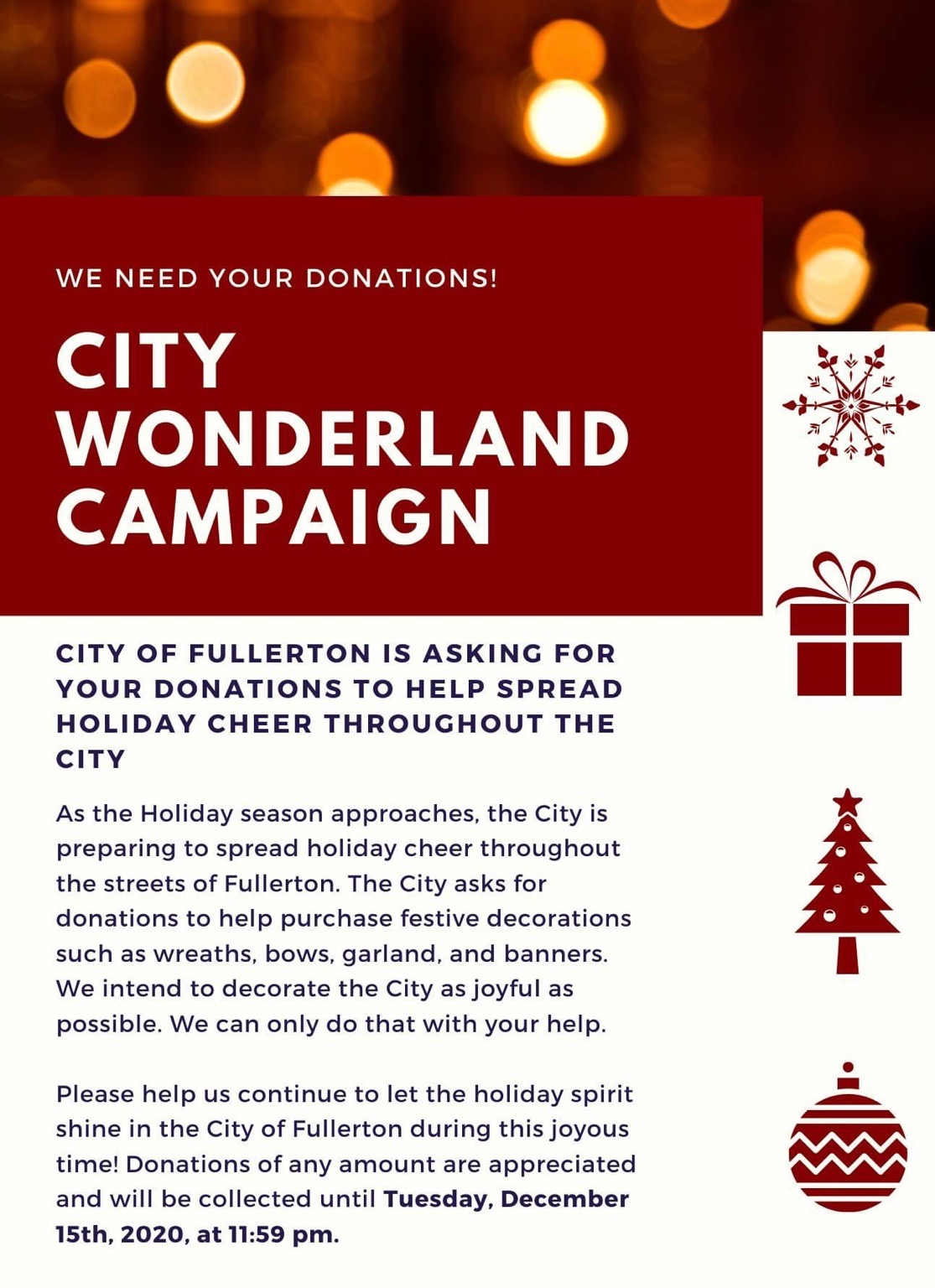 Good luck friends, here's hoping our new council isn't as ridiculously and cartoonishly incompetent as councils past that led us to this point. Well, except Zahra and Silva. There's no saving those two corrupt clowns.
Because nothing says "holidays in the time of Covid" like your city government begging you for decorations to keep the empty locked down streets… festive.