As you may have heard, once again Fullerton has a police chief in hot water. First we had Mike Sellers run away from his post after bungling the Kelly Thomas case, then Danny Hughes decided to give Joe Felz a pass on drunk driving & alleged hit and run and now Chief Hendricks is in trouble for unspecified reasons.
There is no official word on what's going on from the City because City Manager Ken Domer doesn't think we have a right to know who's running our police department and what is happening in our city. However, thanks to a diligent city employee who shall remain nameless reaching out to several of us we know that Hendricks is on a paid vacation (with the benefit of not needing to use his vacation time) for his bad behavior and Captain Bob Dunn is now acting Police Chief.
But who is Bob Dunn?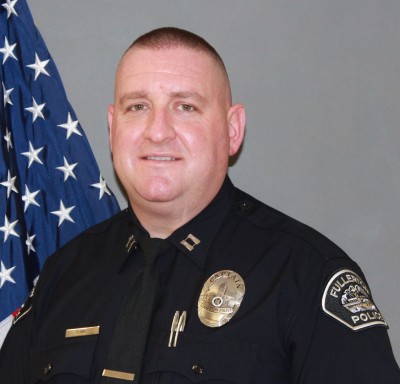 We wrote about Dunn back in January when he came to our fair city from Anaheim. He was a Lieutenant there and somehow promoted to the position of Captain in Fullerton without much fanfare.
Now he's been moved to acting Chief. That's one heck of a jump in 7 months time. Is he really the best man for the job? Is he up to the task? What will he be doing and for how long? Who's investigating Hendricks? Is Dunn overseeing an IA whitewash or has another agency been called in?
Nobody knows because Ken Domer doesn't think you have the right to know and the city council can't be bothered to make him talk.