Fullerton's New Art Exhibit?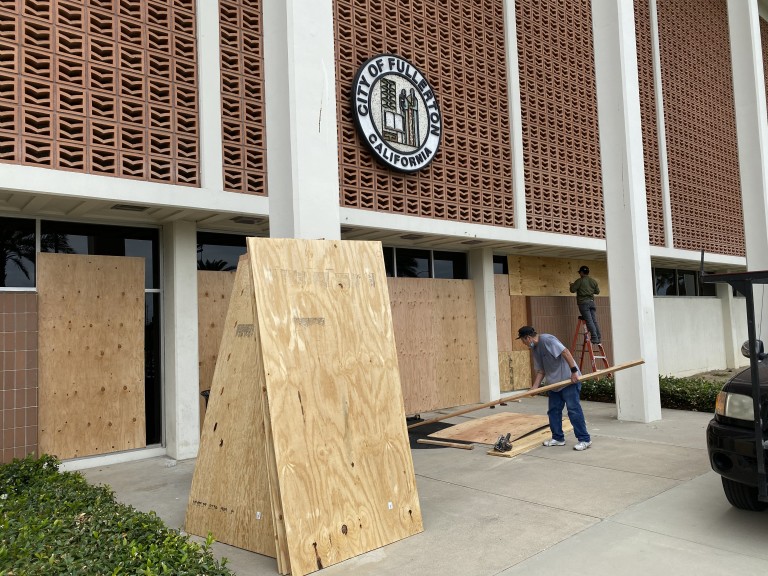 Now that the Fullerton City Council has shuttered the museum for the rest of 2020 in order to pay the cops more… in the middle of a national discussion on police mind you… what are we to do for art & culture in Fullerton?
Is this why they boarded up City Hall this weekend? Are these simply new canvases to spread the messages to "Outsource the FPD" or to fight back against higher taxes with slogans like "One Cent = One Term"?
What clever art do you think the City is hoping will adorn these newly installed canvasses?