Chaffee Has Impeccable Timing
We here at FFF have been following the news of Paulette Chaffee's sign stealing shenanigans. We've also been wondering where Mayor Doug Chaffee has been this whole time considering he's yet to issue a single word to the public.
Then today this hit a friend's mailbox.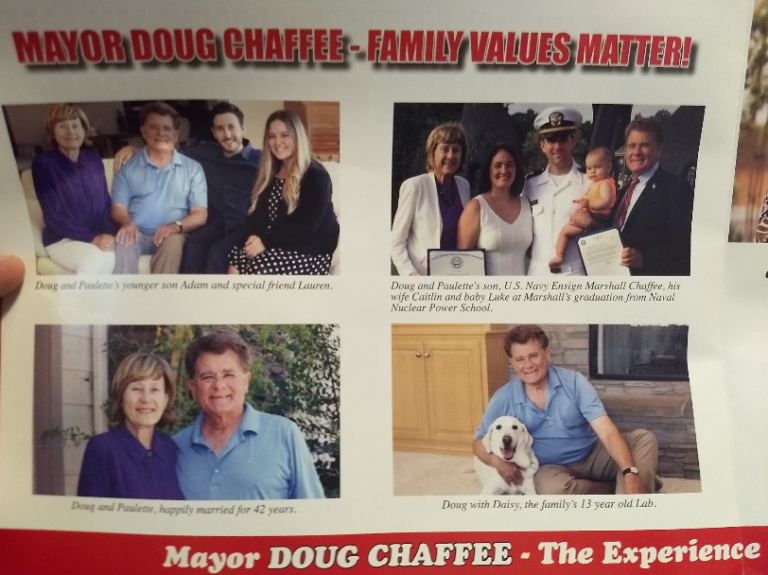 I wonder how many of these people still stand behind Doug based on the recent news.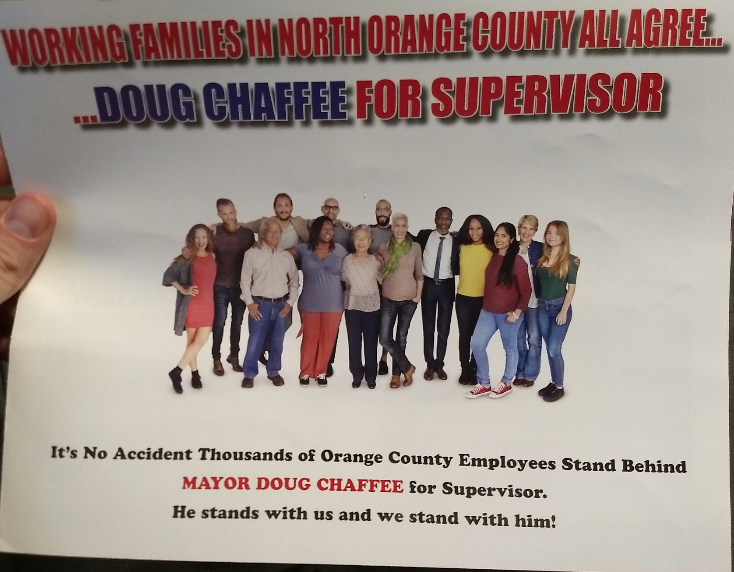 The timing on this is hilarious if nothing else. What say you, fellow friends?